{ "page": { "pageInfo": { "pageType": "resource" }, "components": [], "section": "sites:cee:en:ep:industry-perspectives:article:podcasting-in-india", "pageName": "The Rise of Podcasting in India" }, "events": [], "form": [], "search": {}, "file": [], "user": [], "error": [] }
{ "salesforceUrl":"https://webto.salesforce.com/servlet/servlet.WebToLead?encoding=UTF-8" , "solrUrl":"https://www.isb.edu/solr/university" , "initialRouteUrl":"https://hrm.exchange.isb.edu/ProdAEMEvents/Articles" , "siteName":"cee" , "serverDownMessage":"Internal server error, please try again after some time" }
[{"value":"utm_source","text":"00N0I00000KT1fD"},{"value":"utm_medium","text":"00N0I00000KT1fI"},{"value":"campaignname","text":"00N0I00000KT1fN"},{"value":"uterm","text":"00N0I00000KT1fS"},{"value":"adgroupname","text":"00N0I00000KT1md"},{"value":"keyword","text":"00N0I00000KT1mx"},{"value":"creative","text":"00N0I00000KT1nR"},{"value":"devicemodel","text":"00N0I00000KT1ng"},{"value":"placement","text":"00N0I00000KT1nq"},{"value":"target","text":"00N0I00000KT1ot"},{"value":"device","text":"00N0I00000KT1o0"},{"value":"network","text":"00N0I00000KT1o5"},{"value":"matchtype","text":"00N0I00000KT1oA"},{"value":"gclid","text":"00N0I00000KT1oF"},{"value":"campaignname","text":"00N0I00000KT1nM"},{"value":"term","text":"00N0I00000KT1n7"}]
From a single radio channel that broadcasted news bulletins to countless private channels and local frequencies, Indians have had a long association with the spoken word. Podcasting, though a relatively new medium, has countless takers today — both creators as well as consumers and the industry is only set to grow.
According to the PwC report, Global Entertainment & Media Outlook 2020–2024, India with its 57.6 monthly listeners is already the third-largest podcast listening market in the world, after China and the US.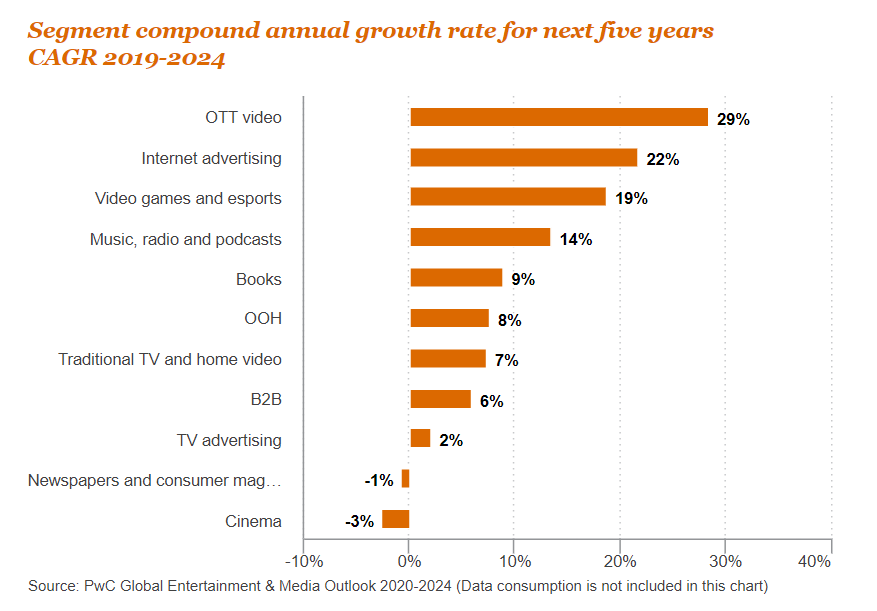 Audience
Listening to podcasts is quickly becoming part of one's daily routine. It is ideal for those times of the day when your hands are busy, but your mind is free, while driving, on a walk, or while doing chores around the house.
In India, the podcast listening audience skews young. The average age is around 20-21 years, with Gen Z listeners making up the biggest cohort. There are older listeners too, but they make up a larger segment in mature markets like US and Europe, where the average age is much older than in India. With increasing adoption in the country, the average age is also bound to move up.
Consumption Patterns
There is a consistent pattern to how Indians have consumed content historically. This has not changed much over time. What has changed is essentially the format. In podcasts, the two content segments that are working right now are entertainment and self-improvement.
In India, oral storytelling goes a long way back, and that oral form of propagating stories and tales is embedded in the country's culture. Fifty to seventy years ago, serialised fiction in magazines was very popular. Every week would mean the next chapter in the story. And, when the primary medium of entertainment moved to TV, it was the daily soap. Where there were radio dramas earlier, we now have serialised fiction, episodic crime stories etc on podcasts. With the growing exposure to global entertainment in varied formats and the evolving social milieu, there are and will be changes in consumer preferences. The setting of the story would surely change, but the story itself would broadly remain the same. To that extent, the past does inform the kind of content that the Indian audience would prefer. And even if the consumption of fiction is low in markets like the US and Europe, Indian audience seem to clearly prefer fiction - crime thrillers, romance, stories and more.
Self-improvement could be on the themes of motivation, inspiration, meditation, spirituality to content on management including leadership insights, interviews with the leading CEOs of the world etc. One of the biggest use cases observed is that people across the board are using podcasts to learn. With social media and short video apps taking over, the general audience's attention spans have reduced dramatically.  Reading books to gain knowledge requires to set aside time to focus and absorb. But podcast as a medium, given its immersive nature is now making it possible for people to make time for some deep listening, thinking, and absorbing.
Monetisation
If one were to map the trajectory of digital businesses, be it social media, digital video, news, or publishing, what stands out is that the first step in all cases, is to build an audience. The podcasting industry currently is in the phase of building that engaged listenership, still in the process of experimenting with content and genres. Monetisation will follow.
While podcasts by themselves are free for listeners to subscribe to and listen to and there are the traditional and well-established monetisation formats like ads and sponsorships, monetisation models for podcasts are evolving.
Platforms like Spotify have a freemium model, where one can listen to music and podcasts with advertisement breaks or one can pay a subscription fee to listen without advertisements. Ad-based monetisation while prevalent in the US and European markets, it is yet to gain traction in India.
Spotify also launched a paid podcast service, along the lines of how Patreon work for newsletters. Creators can put their podcast behind a paywall, enabling them to charge their subscribers.
Micro payments are another format. Here, a creator can choose to receive 'a tip' as a token of support.
While sponsorships are the more traditional route to brand-led monetisation, there is tremendous scope for branded content in podcasts. As the content is typically created afresh and the audience is more actively engaged relative to other mediums, branded content within a podcast becomes a very powerful ad unit.  The host can either simply read out an advertisement or she/he can weave a brand into their content, much like brand integrations on social media.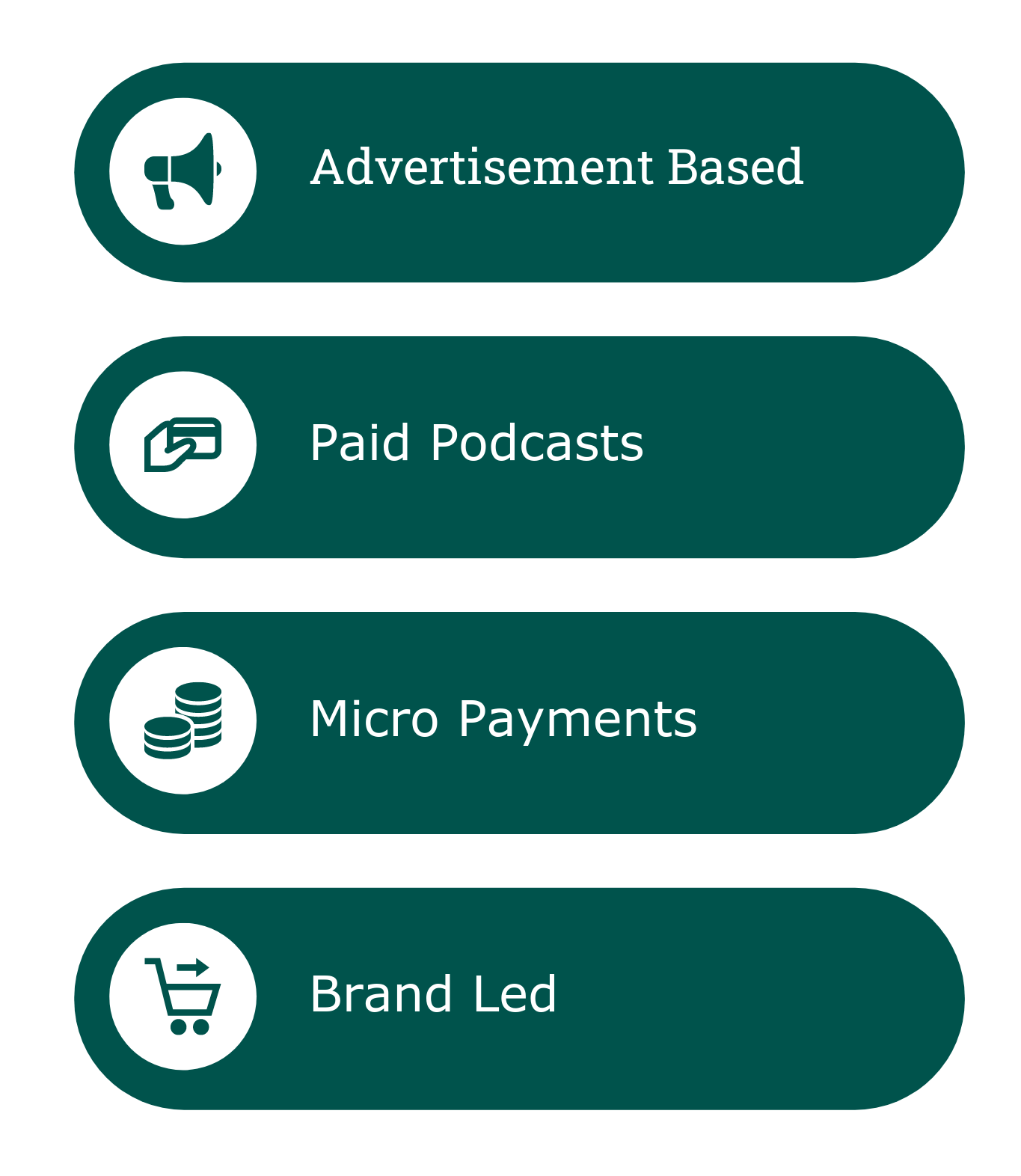 Future of Podcasting
Democratisation of Content
The fact that anyone anywhere can start a podcast, express themselves, and gain a listenership all for free is democratising content like never before.
Increased Programming in Regional Languages
India lives in its languages. Indians consume entertainment in their mother tongue, in their local languages. So, if they can listen to something in these languages, they are able to appreciate it better. Today, on Anchor, Spotify's podcasting tool, people are creating podcasts in at least 13 Indian languages and this number is only growing.
Audio Search
When internet revolutionised the way people looked for information, the default option was text search. Now, videos are the go-to way to search or answer any queries. Audio, specifically podcasting has the potential to become the default way to search in the coming years.
 
Adapted by Neeharika Satyavada from the podcast Telling Stories, Wowing Audiences: The Rising Wave of Podcasting in India with Dhruvank Vaidya, Head of Podcasts, Spotify India, originally published on ISB Management ReThink