{ "page": { "pageInfo": { "pageType": "program" }, "components": [], "section": "sites:cee:en:individual-programmes:comprehensive-leadership-programmes:emerging-leaders-programme", "pageName": "Emerging Leaders Programme" }, "events": [], "form": [], "search": {}, "file": [], "user": [], "error": [] }
{ "salesforceUrl":"https://webto.salesforce.com/servlet/servlet.WebToLead?encoding=UTF-8" , "solrUrl":"https://www.isb.edu/solr/university" , "initialRouteUrl":"https://hrm.exchange.isb.edu/ProdAEMEvents/Articles" , "siteName":"cee" , "serverDownMessage":"Internal server error, please try again after some time" }
[{"value":"utm_source","text":"00N0I00000KT1fD"},{"value":"utm_medium","text":"00N0I00000KT1fI"},{"value":"campaignname","text":"00N0I00000KT1fN"},{"value":"uterm","text":"00N0I00000KT1fS"},{"value":"adgroupname","text":"00N0I00000KT1md"},{"value":"keyword","text":"00N0I00000KT1mx"},{"value":"creative","text":"00N0I00000KT1nR"},{"value":"devicemodel","text":"00N0I00000KT1ng"},{"value":"placement","text":"00N0I00000KT1nq"},{"value":"target","text":"00N0I00000KT1ot"},{"value":"device","text":"00N0I00000KT1o0"},{"value":"network","text":"00N0I00000KT1o5"},{"value":"matchtype","text":"00N0I00000KT1oA"},{"value":"gclid","text":"00N0I00000KT1oF"},{"value":"campaignname","text":"00N0I00000KT1nM"},{"value":"term","text":"00N0I00000KT1n7"}]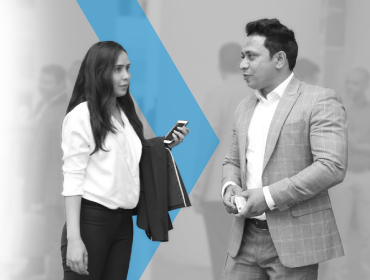 Emerging Leaders Programme
Emerging Leaders Programme
Accelerate Your Career Trajectory
Summary
The Emerging Leaders Programme (ELP) is a 8-month programme designed to build a firm foundation for young managers who demonstrate high-potential for future leadership roles.
As you build your track record of success as a manager across a variety of situations and challenges, you prepare the way for future success as a leader.
Key Takeaways
Build a deeper understanding of operations, marketing, innovation, and change to develop a cross-functional business approach. Develop a 360-degree perspective of how various functions align with the broader strategy of your organisation. Understand what makes you 'YOU' and explore your personal leadership style. Empower your team by delegating, role modeling, and engaging effectively. And bring these newly gained insights into your daily work life to drive higher performance both now and in the future. 
Who Should Attend
Emerging Leaders Programme is crafted for forward-thinking, high-potential executives with 5 - 10 years of work experience who are seeking to play an expanded role in driving corporate strategy and success. Ideal profiles include:
Individual contributors with 5-10 years of work experience who have been identified as outstanding prospects for leadership tracks within the organization
Individuals who have recently transitioned into managerial roles and are looking to gain a cross-functional overview of the business and assess and sharpen their abilities for leadership success
Young business leaders/owners or next-gen directors of family-managed businesses will also benefit from this programme
Learning Experience
ISB Executive Education Programmes challenge participants to become leaders capable of managing organisations holistically to achieve ambitious objectives.
The learning experience at ISB is a rich blend of on-campus classes, live virtual sessions, and self-paced online modules taught by the best minds in the business.
On-Campus: Experience learning in state-of-the-art classrooms and campus facilities designed to create an environment conducive to spark self-reflection, innovation, and collaboration.

Live Virtual Sessions: A new way of immersive learning that allows you to engage live with faculty and peers providing you with the flexibility to juggle the new work-life balance.

Blended Programmes: Combining the best of both worlds with high-impact real-time, synchronous learning as well as self-paced online modules delivered with the same rigour both in-person and virtually. 

Admission Criteria
Candidates will be evaluated to ensure a dynamic and diverse batch profile based on multiple factors, including but not limited to:
Appropriate experience profile for this programme
Leadership potential
Evidence of professional achievement
Industry and functional background
Motivation to participate in the program and the ability to benefit from it
Ability to cope with the rigor of the programme
We admit candidates to upcoming sessions on a rolling, space-available basis, and encourage you to apply as early as possible to secure your seat in the programme. 
The On-campus sessions are subject to evolving global situation. Programme content, dates, schedule, fees, delivery platforms, and faculty are subject to change. Programme fee includes food and accommodation at the ISB campus or at an equivalent facility based on availability.
Module 1: Personal Leadership
Learn invaluable lessons on how to form a personal leadership strategy. Develop an understanding of how to develop and be committed to enhance your executive presence.
Identify your strengths and gaps and receive 360o feedback from faculty and peers. 
Understand what makes you, 'YOU' and explore your personal leadership style. 
Refine your executive presence by experimenting within your peer group under the guidance of expert faculty.
Module 2: Business Foundations
Assess and build collective business knowledge as a first step to start your transformative leadership journey. Complete introductory courses in accounting, statistics, managerial economics, and critical thinking leading up to the Live Virtual sessions.
Build a strong foundation with some of the critical concepts required to lead effectively. 
Your peers will come with various experiences and diverse backgrounds. Complete these introductory courses to start off at a level playing field.
Module 3: Analyse and Pursue Opportunities in Business
Analyse the business environment by developing an understanding of the economic, political and social factors that influence business decisions.
Develop an understanding of how to pursue opportunities and explore areas of strategy, market research, and finance.
Gain a broader understanding of how various functions within a business align with the overall organisational strategy.
Apply your new learnings and insights from these modules to your work routine and embark on your leadership journey from the get go.
Module 4: Drive Business Results
Gain a deeper understanding of operations, marketing, innovation and change to develop a cross-functional business approach.
Strengthen your leadership skills and prepare to apply the learnings from these modules in a way that supports your organisation's needs. 
Start to bring in these newly gained insights in-between modules into your daily work tasks to drive results. 
Module 5: Lead Self, Others, and the Organisation
Develop the skills you need to become an effective manager, drive innovation and change by applying the foundational skills and learnings from the previous modules.
Learn to understand the needs of the people you are or will be leading
Empower your team by engaging effectively
Engage and interact with business leaders who share powerful life-lessons

LEAD - Leadership Engagement and Development
Understand your strengths and gaps and build the foundation to launch your career in management.
Action Learning Project (ALP)
The Action Learning Project (ALP) will provide you with an opportunity to engage yourself in a real-world business challenge. You will be able to apply your new learnings and skills in-between modules and personalise your project plan.
Expand your professional network through interactions with peers holding rich experience across a variety of different industries and functions.
Complement this diverse outlook with unique perspectives and deep insights shared by top industry leaders.
Rich Learning Experiences
Engage in live sessions with faculty, insights with industry practitioners, group discussions, hands-on application, and case studies.
ISB faculty includes leading academics with credentials and teaching experience from top global business schools as well as accomplished practitioners who have managed large enterprises.
The below faculty list is indicative and is subject to change.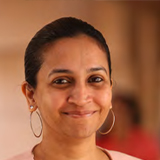 Deepa Mani
Area Leader and Professor, Information Systems Deputy Dean-Digital Initiatives and Executive Education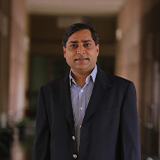 Manish Gangwar
Associate Professor, Marketing Associate Dean – Research and RCI Management, Executive Director- IIDS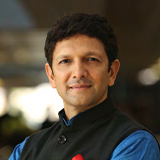 Mihir Mankad
Visiting Faculty, Professor of Practice, Leadership Communication, Tufts University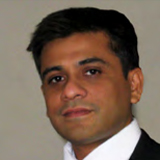 Prakash Bagri
Associate Professor (Practice), Marketing Associate Dean - Corporate Engagement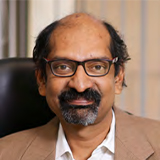 Ramana Sonti
Clinical Associate Professor, Finance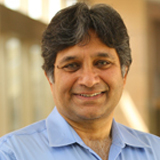 Ram Nidumolu
Clinical Professor, Organisational Behaviour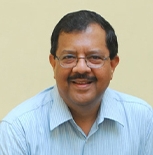 S. Ramnarayan
Professor of Organizational Behavior (Practice), Organisational Behaviour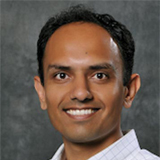 Sarang Deo
Professor, Operations Management Executive Director-Max Institute of Healthcare Management (MIHM)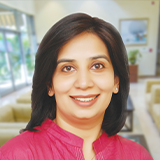 Saumya Sindhwani
Assistant Professor (Practice), Strategy Associate Dean – RCI-led Advanced Management Programmes (RCI-AMP's), Executive Director-Centre for Learning and Management Practice (CLMP)
ISB Certificate
After successful completion of this programme, you will be awarded an ISB Executive Education Certificate, formal recognition of your professional development.
ISB Executive Alumni
Participants who successfully complete this programme become part of the ISB Executive Alumni and gain access to a vast community of executives from across the globe.
The privileges of this exclusive community include:
ISB Email ID
ISB ID card with unique ID No.
Executive Alumni Directory
Access to the support team over telephone & email
ISB Executive Network LinkedIn Group
20% discount on open Executive Education programmes
In addition, ISB Executive Alumni are eligible to receive ongoing access to a variety of ISB research, information, and resources.
Learn More
Thank you for submitting your details. Our Programme Advisor will get in touch with you shortly. 
Do you need help in identifying the right programme for you?
Get in touch with our Programme Advisors:
You can also call us on our Toll-free number 1800-309-0410 for any queries.