{ "page": { "pageInfo": { "pageType": "program" }, "components": [], "section": "sites:cee:en:individual-programmes:comprehensive-leadership-programmes:emerging-leaders-programme", "pageName": "Emerging Leaders Programme" }, "events": [], "form": [], "search": {}, "file": [], "user": [], "error": [] }
{ "salesforceUrl":"https://webto.salesforce.com/servlet/servlet.WebToLead?encoding=UTF-8" , "solrUrl":"https://www.isb.edu/solr/university" , "initialRouteUrl":"https://hrm.exchange.isb.edu/ProdAEMEvents/Articles" , "siteName":"cee" , "serverDownMessage":"Internal server error, please try again after some time" }
[{"value":"utm_source","text":"00N0I00000KT1fD"},{"value":"utm_medium","text":"00N0I00000KT1fI"},{"value":"campaignname","text":"00N0I00000KT1fN"},{"value":"uterm","text":"00N0I00000KT1fS"},{"value":"adgroupname","text":"00N0I00000KT1md"},{"value":"keyword","text":"00N0I00000KT1mx"},{"value":"creative","text":"00N0I00000KT1nR"},{"value":"devicemodel","text":"00N0I00000KT1ng"},{"value":"placement","text":"00N0I00000KT1nq"},{"value":"target","text":"00N0I00000KT1ot"},{"value":"device","text":"00N0I00000KT1o0"},{"value":"network","text":"00N0I00000KT1o5"},{"value":"matchtype","text":"00N0I00000KT1oA"},{"value":"gclid","text":"00N0I00000KT1oF"},{"value":"campaignname","text":"00N0I00000KT1nM"},{"value":"term","text":"00N0I00000KT1n7"}]
Module 1: Building Business Foundations
Build shared business knowledge and management foundation as a first step to starting your transformative leadership journey
Build a strong foundation with some of the critical concepts required to lead effectively. Complete introductory courses in accounting, statistics, managerial economics, and critical thinking to start on a level playing field
Improve your organisational management and decision-making ability and gain a unique industry perspective in a changing business world
Understand and appreciate the complexities associated with diverse parties and agendas in negotiation
Increase awareness of your own negotiation style
Learn about marketing, financial analysis, and operations with a shared vision and optimally utilise the resources at hand
Understand the emerging and future business trends via market research and learn how to present your findings with greater impact
In this module, you will also prepare yourself to craft your Action Learning Project (ALP). You will work with faculty and peers to identify and clearly define a business problem with transformative potential. Your faculty mentor will work with you to define problem hypotheses and how you could test them
Module 2: Leading People and Change
Learn invaluable lessons on how to form your personal leadership strategy
Develop an understanding of how to develop and be committed to enhancing your leadership skills through changing times
Identify your strengths and gaps and receive 360o feedback from faculty and peers
Learn to lead and manage stakeholders effectively by engaging in case studies, simulations, and role play
Learn how to use storytelling as a communication tool to catalyse your personal brand
Attend the first ELP career progression workshop to establish your personal brand
Apply the learnings from the previous module to provide a comprehensive assessment of your business problem and formulate an initial solution for your Action Learning Project (ALP)
Module 3: Creating Business Value
Bring newly gained insights in-between modules into your daily work tasks to drive results and create business value
Learn about new and advanced digital technologies and their applications to transform products, processes, and business models
Explore the business drivers of technology-related decisions in firms
Equip yourself with skills, tools, and frameworks to formulate and implement competitive strategies for your firm
Gain industry perspective to explore and create new-age business opportunities
Enable user-centric thinking in your organisation with practical skills such as design thinking
Learn to embrace and inspire a culture of innovation and change
Rewire your leadership mindset for the future and mitigate the effects of disruption with innovation at scale
Attend focused career progression workshops on networking effectively and crafting your career development plan         
Module 4: Driving Customer Excellence
Drive customer excellence by understanding customer value propositions in business markets
Join engaging conversations with industry practitioners and entrepreneurs in an exclusive roundtable event
Complete a thorough self-assessment of your business problem with reflections from your learnings complemented with guidance from faculty and your peer group
Present your comprehensive Action Learning Project (ALP)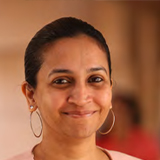 Deepa Mani
Professor of Information Systems, ISB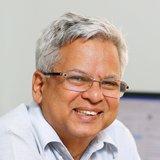 DVR Seshadri
Professor of Marketing, (Practice), ISB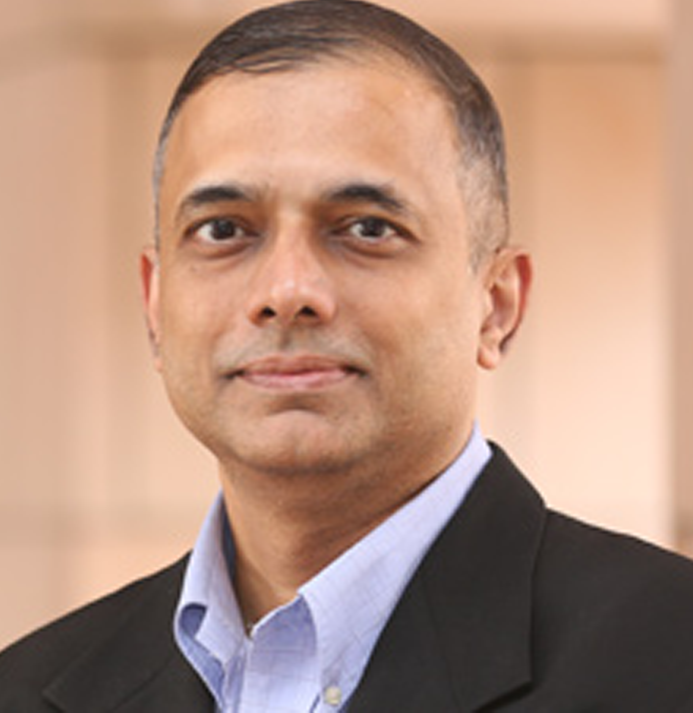 Milind Sohoni
Professor of Operations Management, ISB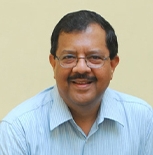 S. Ramnarayan
Professor of Organisational Behaviour (Practice), ISB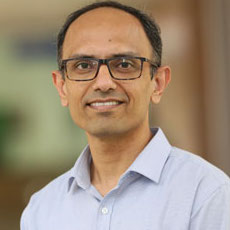 Sarang Deo
Professor of Operations Management, ISB
Hariom Manchiraju
Associate Professor of Accounting, ISB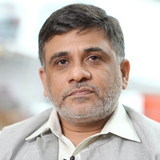 Prakash Bagri
Associate Professor of Marketing, (Practice), ISB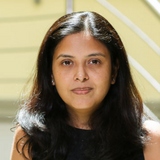 Shilpa Aggarwal
Assistant Professor of Economics and Public Policy, ISB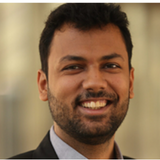 Shekhar Tomar
Assistant Professor of Economics and Public Policy, ISB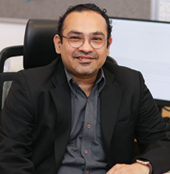 Anand Nandkumar
Associate Professor of Strategy, ISB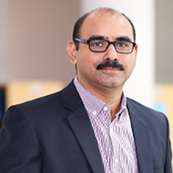 Sudhir Voleti
Associate Professor of Marketing, ISB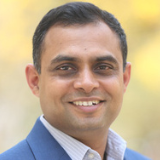 Siddharth S. Singh
Associate Professor of Marketing, ISB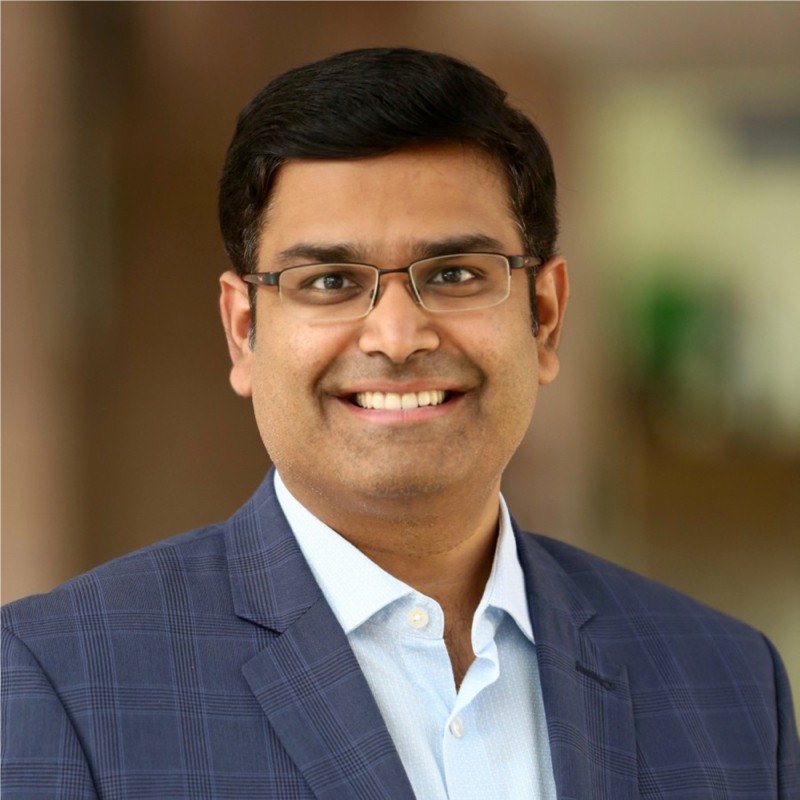 Vijaya Sunder
Assistant Professor of Operations Management (Practice), ISB

Nikhil Madan
Assistant Professor, Organisational Behaviour, ISB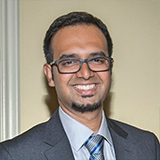 Vishal Karungulam
Visiting Faculty, ISB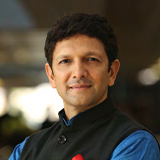 Mihir Mankad
Professor of Leadership Communication (Practice), Tufts University Fletcher and Friedman Schools, Visiting Faculty, ISB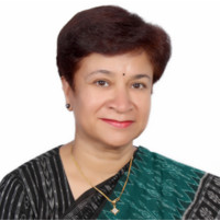 Dr. Bindu Khosla
Practice Head - Leadership Development & Career Progression, Xcalibur.Coach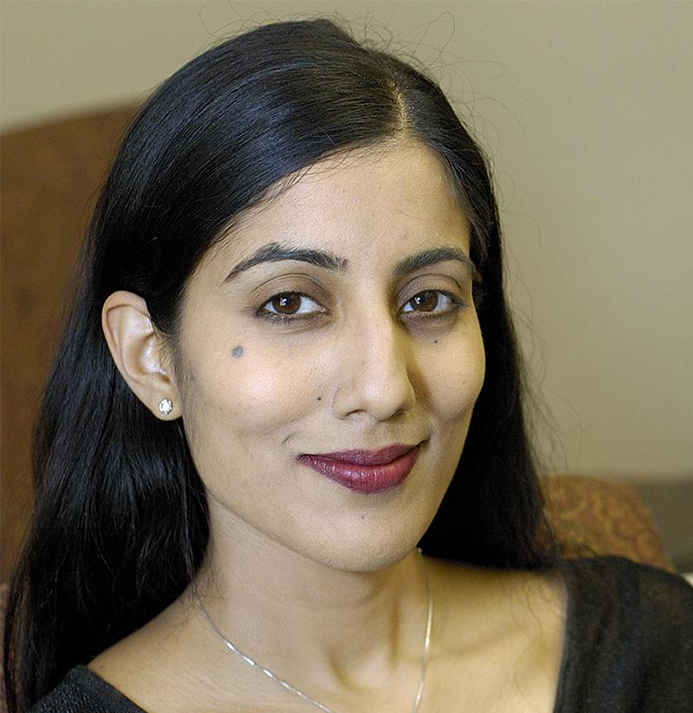 Tanya Menon
Visiting Faculty, Management and Organisations, ISB
ISB Executive Alumni Status
On successful completion of this programme, you will be awarded an official certificate from ISB Executive Education and become a lifetime member of the ISB Executive Alumni community.
In addition to the above, ISB Executive Alumni receive the following additional benefits:
Personal ISB Email ID
Access to the support team over the telephone
ISB Executive Network LinkedIn Group
20% discount on open executive education programmes
Participant Stories
Value of Empathy in Business
ELP alumna shares how the programme enhanced her understanding of empathy and human connection
Leading with Authenticity
Hear from an ELP alum on how the programme helps develop an authentic sense of leadership
Leading People and Change
Growing in leadership roles requires an understanding of people's perspectives. Hear from an ELP alum
The Action Learning Project
Enriched learning journey enabled by tailor-made simulations of the ALP (Action Learning Project). Know more from an ELP alum
Fast-tracking Leadership Capabilities
ELP alumna shares how the programme enables a cross-functional business acumen
Enabling Organisational Growth
An ELP alum shares how the programme helps in becoming a proactive leader
Do you need help in identifying the right programme for you?
Get in touch with our Programme Advisors: