{ "page": { "pageInfo": { "pageType": "program" }, "components": [], "section": "sites:cee:en:individual-programmes:comprehensive-leadership-programmes:general-management-programme", "pageName": "General Management Programme" }, "events": [], "form": [], "search": {}, "file": [], "user": [], "error": [] }
{ "salesforceUrl":"https://webto.salesforce.com/servlet/servlet.WebToLead?encoding=UTF-8" , "solrUrl":"https://www.isb.edu/solr/university" , "initialRouteUrl":"https://hrm.exchange.isb.edu/ProdAEMEvents/Articles" , "siteName":"cee" , "serverDownMessage":"Internal server error, please try again after some time" }
[{"value":"utm_source","text":"00N0I00000KT1fD"},{"value":"utm_medium","text":"00N0I00000KT1fI"},{"value":"campaignname","text":"00N0I00000KT1fN"},{"value":"uterm","text":"00N0I00000KT1fS"},{"value":"adgroupname","text":"00N0I00000KT1md"},{"value":"keyword","text":"00N0I00000KT1mx"},{"value":"creative","text":"00N0I00000KT1nR"},{"value":"devicemodel","text":"00N0I00000KT1ng"},{"value":"placement","text":"00N0I00000KT1nq"},{"value":"target","text":"00N0I00000KT1ot"},{"value":"device","text":"00N0I00000KT1o0"},{"value":"network","text":"00N0I00000KT1o5"},{"value":"matchtype","text":"00N0I00000KT1oA"},{"value":"gclid","text":"00N0I00000KT1oF"},{"value":"campaignname","text":"00N0I00000KT1nM"},{"value":"term","text":"00N0I00000KT1n7"}]
Summary
The General Management Programme (GMP) is a 10.5-month programme designed to accelerate the leadership ascent of high-calibre executives. The programme has been designed keeping in mind your needs for leadership development and prepares you to take on a more strategic role in your organisation's success
Key Takeaways
Elevate and refine your strategic thinking ability. Think beyond functional expertise. Develop a multidisciplinary view of strategy and the organisation. Leverage opportunities created by the digital economy to drive growth. Lead innovation and change. Cultivate your executive presence. Effectively build and lead businesses that create impact.
Who Should Attend
This programme is ideal for high-calibre executives who are looking to expand knowledge beyond functional expertise and the scope of their influence in firms to deliver greater impact. Ideal candidates include:
Senior executives with 10-20 years of work experience whose cross-functional responsibilities are significantly expanding
Executives who are or soon will be leading a business or major project or large teams
Senior functional leaders who aspire to take on strategic leadership opportunities in the firm
Senior executives with profit and loss responsibilities
Learning Experience
ISB Executive Education programmes are replete with distinctive teaching methodologies and an intense and challenging learning environment that pushes participants' learning horizons beyond their pre-existing beliefs. Through lectures from distinguished faculty, local and global case studies, business simulations, and group discussions with extraordinary peers from a broad range of industries, regions, and functions, you will be equipped with the strategies, tools and insights required to transform your thinking and achieve ambitious business objectives. You will return to your organisation, fully ready to apply what you have learned. You will also take with you a rich network of relationships that will enrich your personal and professional lives long after you complete the programme. 
Blended Programmes: Combining the best of both worlds with high-impact real-time, synchronous learning as well as self-paced online modules delivered with the same rigour both in-person and virtually. 

Admission Criteria
Candidates will be evaluated to ensure a dynamic and diverse batch profile based on multiple factors, including but not limited to:
Appropriate experience profile for this programme
Leadership potential
Evidence of professional achievement
Industry and functional background
Motivation to participate in the program and the ability to benefit from it
Ability to cope with the rigor of the programme
We admit candidates to upcoming sessions on a rolling, space-available basis, and encourage you to apply as early as possible to secure your seat in the programme. 
The On-campus sessions are subject to evolving global situation. Programme content, dates, schedule, fees, delivery platforms, and faculty are subject to change. Programme fee includes food and accommodation at the ISB campus or at an equivalent facility based on availability.
Module 1: Elevate Your Decision-Making Skills
Strengthen the foundations of decision-making as a first step in advancing your leadership growth.
Strengthen your analytical foundations of decision-making 
Learn to effectively use data to recognise and diagnose business problems and generate and assess solutions
 Identify and activate business strategies that create competitive value for your firm 
Develop a strategic plan for effective negotiation and expand your scope of influence
Module 2: Deliver Business Results
Enhance your understanding of core functional areas and their alignment with overall business strategy.
Gain an understanding of fundamental, strategic marketing issues that confront senior management 
Understand financial strategies for creating value, managing risks, and addressing trade-offs in meeting the demands of investors, customers, employees and society
 Learn about structures, processes, operations and technologies that foster visibility and accountability across the value chain
 Learn how to steer transformation in your products, services, and organisation by putting the customer at the centre of your strategy
Module 3: Lead Tomorrow's Challenges
Leverage opportunities created by the digital economy and develop winning strategies that drive growth and innovation.
Identify opportunities for disruptive innovation 
Redefine business models for the digital economy
 Build a culture that facilitates change and large-scale digital transformation 
Learn to inculcate growth mindsets that propel your organisation toward success
Module 4: Craft Your Personal Leadership Plan
Communicate with your stakeholders in innovative and engaging ways and weave an inspiring leadership story
Unlock the full potential of your leadership to deliver greater organisational impact
Enhance your executive presence with greater awareness, critical reflection, and feedback
Build an agile leadership presence and key influence skills that inspire change and lay the foundation for an adaptable and nimble organisation
Integrated Modular Approach
Designed to focus on strategic thinking, cross-functional knowledge, innovation, and personal leadership, the GMP is carefully structured with four integrated modules that will be delivered in a blended format – online, self-paced sessions, Live Virtual sessions, and campus immersions. The programme spans 9 months, requiring you to commit 4-6 hours per week and one week away from your office. It will provide you with the flexibility to adopt an agile approach to apply your new learnings at your workplace.

Learn from the unique perspectives of CEOs and understand and appreciate the challenges and trade-offs across the business value chain. Learn how to build an organisational culture and understand the importance of ethics and responsible leadership. Learn from accomplished industry practitioners who share their insights and journeys.
Personalised Leadership Development Plan
You will go through a validated 360-degree assessment with personalised reports. Your individualised feedback will help you identify your strengths and developmental needs. With classroom teaching, high fidelity business simulations and one-to-one coaching sessions, you will be introduced to the ideas of leadership, derailment, personality, and emotional intelligence. This process will allow you to develop an awareness of the knowledge, skills, and attributes necessary to become effective leaders.
Business Leadership Challenge
During the course of the programme, you will actively engage yourself in solving a real-world business challenge. Apply your new learnings and skills in-between modules and personalise your leadership case. Connect with your GMP peers who can guide you with their unique expertise to steer your case in the right direction.
Group executive coaching offers you an in-depth opportunity to understand and develop your leadership skills. Your executive coach will help you identify strengths and gaps aligned with your personal leadership strategy and plan of action. You will be able to better align your leadership goals to effectively manage your individual as well as your team's growth.
ISB faculty includes leading academics with credentials and teaching experience from top global business schools as well as accomplished practitioners who have managed large enterprises.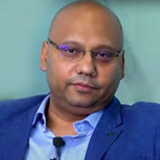 Ashish Sinha
Senior Research Fellow, Marketing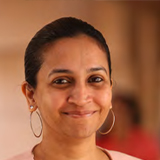 Deepa Mani
Area Leader and Professor, Information Systems Deputy Dean-Digital Initiatives and Executive Education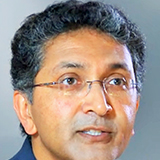 Jay Rao
Visiting Faculty, Innovation, Strategy, Entrepreneurial Leadership, Innovation Culture, Babson College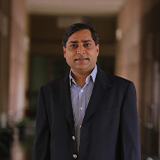 Manish Gangwar
Associate Professor, Marketing Associate Dean – Research and RCI Management, Executive Director- IIDS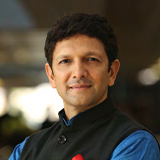 Mihir Mankad
Visiting Faculty, Professor of Practice, Leadership Communication, Tufts University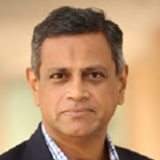 Nandu Nandkishore
Adjunct Professor , Marketing Strategy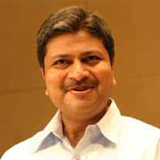 Nirmal Gupta
Visiting Faculty, Marketing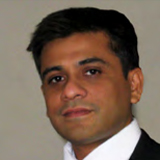 Prakash Bagri
Associate Professor (Practice), Marketing Associate Dean - Corporate Engagement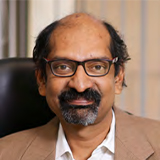 Ramana Sonti
Clinical Associate Professor, Finance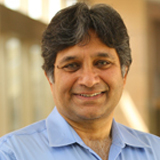 Ram Nidumolu
Clinical Professor, Organisational Behaviour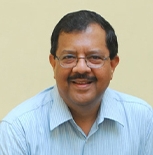 S. Ramnarayan
Professor of Organizational Behavior (Practice), Organisational Behaviour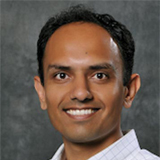 Sarang Deo
Professor, Operations Management Executive Director-Max Institute of Healthcare Management (MIHM)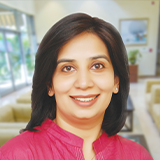 Saumya Sindhwani
Assistant Professor (Practice), Strategy Associate Dean – RCI-led Advanced Management Programmes (RCI-AMP's), Executive Director-Centre for Learning and Management Practice (CLMP)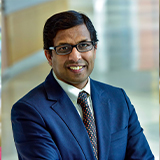 Subodha Kumar
Visiting Faculty, Marketing and Supply Chain Management, Fox School of Business, Temple University
ISB Certificate
After successful completion of this programme, you will be awarded an ISB Executive Education Certificate, formal recognition of your professional development.
ISB Executive Alumni
Participants who successfully complete this programme become part of the ISB Executive Alumni and gain access to a vast community of executives from across the globe.
The privileges of this exclusive community include:
ISB Email ID
ISB ID card with unique ID No.
Executive Alumni Directory
Access to the support team over telephone & email
ISB Executive Network LinkedIn Group
20% discount on open Executive Education programmes
In addition, ISB Executive Alumni are eligible to receive ongoing access to a variety of ISB research, information, and resources.
Learn More
Thank you for submitting your details. You will receive the brochure on your email shortly.
Do you need help in identifying the right programme for you?
Get in touch with our Programme Advisors:
You can also call us on our Toll-free number 1800-309-0410 for any queries.