{ "page": { "pageInfo": { "pageType": "program" }, "components": [], "section": "sites:cee:en:individual-programmes:comprehensive-leadership-programmes:global-advanced--management--programme", "pageName": "Global Advanced Management Programme" }, "events": [], "form": [], "search": {}, "file": [], "user": [], "error": [] }
{ "salesforceUrl":"https://webto.salesforce.com/servlet/servlet.WebToLead?encoding=UTF-8" , "solrUrl":"https://www.isb.edu/solr/university" , "initialRouteUrl":"https://hrm.exchange.isb.edu/ProdAEMEvents/Articles" , "siteName":"cee" , "serverDownMessage":"Internal server error, please try again after some time" }
[{"value":"utm_source","text":"00N0I00000KT1fD"},{"value":"utm_medium","text":"00N0I00000KT1fI"},{"value":"campaignname","text":"00N0I00000KT1fN"},{"value":"uterm","text":"00N0I00000KT1fS"},{"value":"adgroupname","text":"00N0I00000KT1md"},{"value":"keyword","text":"00N0I00000KT1mx"},{"value":"creative","text":"00N0I00000KT1nR"},{"value":"devicemodel","text":"00N0I00000KT1ng"},{"value":"placement","text":"00N0I00000KT1nq"},{"value":"target","text":"00N0I00000KT1ot"},{"value":"device","text":"00N0I00000KT1o0"},{"value":"network","text":"00N0I00000KT1o5"},{"value":"matchtype","text":"00N0I00000KT1oA"},{"value":"gclid","text":"00N0I00000KT1oF"},{"value":"campaignname","text":"00N0I00000KT1nM"},{"value":"term","text":"00N0I00000KT1n7"}]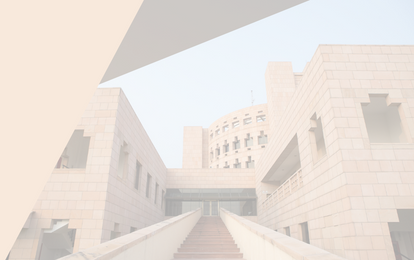 Global Advanced Management Programme
Global Advanced Management Programme
On-Campus (Hyderabad, India / Chicago, USA)
Summary
Business-model innovation is not an overnight phenomenon. Investing in an enterprise-wide innovation capability is a continuous process where, in the long term, the organisation itself becomes the hub of innovation. Innovation is to be understood differently from mere improvement. A business model based on innovation incorporates attributes such as agility, resilience, productivity and enhanced wealth creation. Organisations that factor in a desire to enhance and improve, encourage a network of ideas from everyone for better outcomes, usher in a culture of innovation and continually test their business strategies, are the organisations that drive innovation. It is this culture that enables innovation-driven leaders to operate with passion, integrity and success as opposed to leaders who are limited to only getting the job done.
The ISB-Kellogg Global Advancement Management Programme (GAMP), an executive education programme, is designed for this purpose and is a result of two world-class business schools coming together to give global leaders a unique opportunity to learn in two of the world's most invigorating business environments: India and the USA. The programme delivers a rich experience via learning with peers from diverse backgrounds who are armed with diverse perspectives, which in turn creates a rich and dynamic learning environment.
Key Takeaways
The programme will help you define and measure strategic leadership competencies for innovation while architecting and implementing a holistic enterprise strategy and developing processes that are inclusive, transparent and value-driven.
Industrial insights from within a fast-growing emerging economy
Industrial insights from the world's most influential, globalised country
Modern frameworks for strategic thinking
Understanding more about yourself, your leadership characteristics, and competencies
Ability to reflect upon your business, its activities, and your career as a business leader
Ability to equip yourself for the challenges of global business environments
Who Should Attend
Ideal participant profile includes: CEO, CFO, COO, President, Managing Director, Vice President, Regional Director, Country Manager, General Manager, and Divisional Director.
Strategic Thinking; Innovation and Change Leadership
This module starts by introducing you to the most current tools and frameworks in strategic analysis and scenario planning for a changing dynamic. The action scenarios will be followed through with a wild ride into the future, exploring the unstoppable business tsunamis that are profoundly changing the operating context for global business. The module will challenge you to engage deeply with what the world of 2030 might look like and what this means for future customers, engagement with future talent and the overall business relevance in the future.
This module will help enhance your understanding of the negotiation process and strategically evaluate your own strengths and weaknesses. Through concepts of human psychology you will understand how to improve your influencing skills and leverage your position for mutually beneficial outcomes.
This module explores how to achieve operational excellence and how to use it to a firm's competitive advantage. It delves deeper into innovation, IP creation and protection, global competition and process view of the organisation.
Business Model Innovation
This will help you operate successfully in today's dynamic business landscape. Equip yourself with value-creation and customer-facing business processes, operational and strategic performance metrics and business models. You will also learn how to align value creation and extraction strategies while balancing profitability, growth, and risk.
Building an Innovation-driven Organisation
The essence of innovation strategy is creating a portfolio of options (as the future cannot be predicted) and resolving uncertainty through a rational process. In this module, you will examine innovation from the perspective of corporate strategy, relate innovation to other factors such as customer insights, risk and organisation structure, and explore best practices from several leading firms. You will also share ways to discover threats and opportunities, participate in discussions on how to approach the impact of emerging technologies on established markets and consider how to apply these innovative insights in relation to how we live our lives.
Learn about crucial strategic marketing management and the key challenges and frameworks that go with it. You will also be exposed to designing, communicating and delivering market value, gaining and defending market position and how to build strong brands. 
Risk Management For A Global Enterprise
Equip yourself with developing a data-driven approach for managing enterprise risk. Gain an understanding of global economic conditions and their impact on the enterprise while preparing your enterprise for risk-taking and risk recovery. You will also learn how to manage critical operations and functions for growth and scale in a global enterprise.
Judgment and Leadership Development
This module focuses on helping leaders understand the value of using good judgment in decision-making. Leaders will gain a clear direction on how to use this model on themselves and on others for balanced outcomes. The interactive session will also address how leaders maximize their own performance and engage and inspire others by communicating a vision of purpose, values and identity. Leaders will learn to develop and articulate their own 'story' or personal leadership narrative through the subtle art of persuasive storytelling. 
ISB faculty includes leading academics with credentials and teaching experience from top global business schools as well as accomplished practitioners who have managed large enterprises.
List of faculty to be announced shortly.
ISB Certificate
After successful completion of this programme, you will be awarded an ISB Executive Education Certificate, formal recognition of your professional development.
ISB Executive Alumni Benefits
Participants who successfully complete this programme become part of the ISB Executive Alumni. 

The privileges of this exclusive community include:
ISB Email ID
ISB ID card with unique ID No.
Executive Alumni Directory
Access to the CEE support team over telephone & email
ISB Executive Network LinkedIn Group
20% discount on open Executive Education programmes
In addition, ISB Executive Alumni are eligible to receive ongoing access to a variety of ISB research, information, and resources.
Want to know more about this programme?
Thank you for submitting your details. Our Programme Advisor will get in touch with you shortly.