{ "page": { "pageInfo": { "pageType": "program" }, "components": [], "section": "sites:cee:en:individual-programmes:comprehensive-leadership-programmes:isb-nus-gamp", "pageName": "ISB-NUS Global Advanced Management Programme" }, "events": [], "form": [], "search": {}, "file": [], "user": [], "error": [] }
{ "salesforceUrl":"https://webto.salesforce.com/servlet/servlet.WebToLead?encoding=UTF-8" , "solrUrl":"https://www.isb.edu/solr/university" , "initialRouteUrl":"https://hrm.exchange.isb.edu/ProdAEMEvents/Articles" , "siteName":"cee" , "serverDownMessage":"Internal server error, please try again after some time" }
[{"value":"utm_source","text":"00N0I00000KT1fD"},{"value":"utm_medium","text":"00N0I00000KT1fI"},{"value":"campaignname","text":"00N0I00000KT1fN"},{"value":"uterm","text":"00N0I00000KT1fS"},{"value":"adgroupname","text":"00N0I00000KT1md"},{"value":"keyword","text":"00N0I00000KT1mx"},{"value":"creative","text":"00N0I00000KT1nR"},{"value":"devicemodel","text":"00N0I00000KT1ng"},{"value":"placement","text":"00N0I00000KT1nq"},{"value":"target","text":"00N0I00000KT1ot"},{"value":"device","text":"00N0I00000KT1o0"},{"value":"network","text":"00N0I00000KT1o5"},{"value":"matchtype","text":"00N0I00000KT1oA"},{"value":"gclid","text":"00N0I00000KT1oF"},{"value":"campaignname","text":"00N0I00000KT1nM"},{"value":"term","text":"00N0I00000KT1n7"}]
Summary
Asia, home to the world's fastest-growing economies - India, Singapore, China, and Japan - presents an irresistible market potential driven by a burgeoning middle class and a consumer-centric economy.    
For ambitious organisations and visionary leaders, seizing opportunities in Asia and emerging economies is not a choice but a necessity. The ISB-NUS Global Advanced Management Programme (GAMP) is tailor-made for senior leaders seeking to harness the immense potential of global emerging markets like Asia for exponential growth. With two world-class business schools collaborating – ISB, India and NUS, Singapore - the programme offers an intellectually stimulating and invigorating learning experience. The programme empowers leaders to redefine and measure their strategic leadership competencies while embracing innovation and sustainable growth. 
The transformative learning journey unfolds across three robust dimensions designed to cultivate exceptional leadership skills and holistic perspectives.
Dimension One unveils the intricate interplay between government, business, and society while harnessing the disruptive force of cutting-edge technologies like AI, ML and analytics for decision-making. By aligning your organisation with external market forces, you'll gain a competitive edge that endures. Navigating uncertainties with adaptability and data-informed insights will become second nature, ensuring your Leadership thrives even in turbulent environments.
Dimension Two delves into operational excellence and supply/value chain mastery. Leveraging analytics and strategic inventory management, you will elevate operational efficiencies and scale global operations with unprecedented speed and efficacy.
Dimension Three centres on nurturing personal leadership acumen to drive transformative change within your organisation and you. Guided by strategic management principles, you will harmonise vision with action, creating a mindset of innovation that resonates deeply with customers.
Redefine your leadership agenda and arm yourself with multidimensional competencies that are imperative to navigate emerging markets like Asia.
Who Should Attend
This programme is for you if you are a:
Senior executive with 15+ years of management experience shouldering strategic responsibility
Mid-senior to a senior level executive with a functional or cross-functional responsibility
Founder or partner of a startup or small-to-mid-sized organisation looking to expand at a global scale
Senior business leader responsible for strategic growth and expanding global footprint

The likely job titles are CEO, CFO, COO, President, Managing Director, Vice President, Regional Director, Country Manager, General Manager, and Divisional Director - business managers who are between passages four and five of the leadership pipelines across all organisational functions.
Key Takeaways
The programme will help you define and measure strategic leadership competencies for innovation while architecting and implementing a holistic enterprise strategy and developing inclusive, transparent and value-driven processes
Lead your organisation effectively in today's disruptive business landscape
Benefit from insights from the world's most influential, globalised country
Equip yourself for the challenges of global business environments
Gain sharp industry insights from within a fast- growing emerging economy
Master modern frameworks for strategic thinking and change management
Reflect upon your business, its activities, and your career as a business leader
Understand yourself, your leadership characteristics, and your competencies better
Phase 1: Indian School of Business
ISB Hyderabad campus, India
The ISB immersion offers participants a broad understanding of the global economy and long-term trends, guiding them to strategically position their businesses amidst evolving dynamics. It underscores the impact of disruptive technologies on business landscapes and prepares participants to harness these forces effectively. The immersion highlights emerging technologies like AI, ML, IoT, Blockchain, and AR/VR, promoting an understanding of their transformative potential and ethical implications. It emphasises designing efficient supply chain strategies and managing global operations tactfully, considering inventory and quality standards. Participants are also encouraged to develop innovative communication abilities, hone their leadership skills, and create an impactful personal brand, fostering adaptability, continuous growth, and positive change within their organisations.
Government, Society, and Business
Deepen your understanding of the world economy and learn to tackle the various exigencies that it routinely gives rise to. Participants can review medium and long-term economic trends with far-reaching consequences and understand how they can position their businesses to benefit from the resulting structural changes. The subjects under examination will include the internationalisation of the value chain, the role of quality and branding, the challenge of ageing demographics, the future of commodity prices, structural economic changes, reverse innovation, globalisation, currency manipulations and local production.
Innovation and Growth in the Digital Economy
This module identifies some technological forces driving disruption in today's business environment. Understand why incumbents in an industry fail to respond when technologies and markets change. Recognise shifts required within your organisation to respond to disruptive technologies and constant change. The objective of the module is to identify different classes of digital business models and the strategies they need to create competitive value. The module will also help you learn how incumbents can transition from an industrial economy to a digital economy business model and compete equally effectively with technically sound start-ups and established industry giants.
Disruptive Technologies in Business
In this module, you will develop the ability to strategically design the value chain by harnessing disruptive technologies in both IT and non-IT sectors. You will analyse the transformative potential of emerging technologies such as AI, ML, IoT, Blockchain, AR/VR, and more, gaining insights into their application to reshape future businesses. By understanding current information system trends, you will be able to incorporate disruptive technologies into business strategy and identify opportunities for value creation and innovation while navigating ethical, regulatory, and risk-related challenges. Ultimately, you will cultivate a forward-looking mindset, equipping yourself to lead your organisations confidently into a technology-driven and successful future.
Global Operations and Supply Chain Management
This module focuses on service and supply chain design at both the tactical and strategic levels. A framework for global operations, supply chain strategy & structure will be explored. The module will also cover: Managing inventory and uncertainty across the global supply chain; Sourcing strategies; World-class business practices in Quality management; Product and process quality assurance; Six Sigma standards, and Conformance with local quality standards.
Craft Your Personalised Leadership Journey
Ignite your leadership potential with transformative global business perspectives. Develop innovative communication skills, captivating stakeholders with an inspiring leadership story. Explore your leadership style, uncovering strengths and areas for growth. Harness the power of storytelling to catalyse your personal brand. Elevate your executive presence through self-awareness, critical reflection, and feedback. Create a customised plan for continuous growth. Drive organisational impact and build an agile leadership presence, inspiring change and fostering adaptability.
Transformational Masterclasses and Asynch Sessions
Topic: Critical Thinking
Format: Asynch
Faculty: Deepa Mani, Professor of Information Systems, ISB
Topic: CEO Perspectives
Format: Masterclass
Faculty: Nandu Nandkishore, Adjunct Professor, Marketing Strategy, ISB
Phase 2: NUS Business School
Mochtar Riady Building, 15 Kent Ridge Drive Singapore.
Phase II elevates your grasp of behavioural economics and strategic acumen, empowering you to make judicious choices that foster organisational growth. It imparts proficiency in leveraging analytics for data-driven business decisions. You will delve into the intricate interplay between customers, competition, and alignment to achieve a competitive advantage. By mastering strategy, innovation, and change management, you will perceive your organisation as an integral component of its industry or market.
Behavioural Economics and Strategic Thinking
This session provides an overview of how humans make bounded-rational or irrational decisions and their implications for decision-makers, managers, and policymakers. Pre-session readings will be given to participants to prepare for the programme. The session includes interactive activities, practical experiments, and discussions on fundamental disciplines of reasoning and decision-making. Insights from non-cooperative game theory will be shared on strategic rationale and execution for personal benefit. The topics will be presented intuitively with practical examples and business cases. Selected readings will be provided beforehand. Real-time game experiments will also be conducted for an active and engaging session.
Understanding and Applying Analytics
This module identifies the critical paradigms for understanding predictive analytics and the managerial challenges associated with adopting new analytics. From a winning perspective, participants will learn how analytics and operations can be used together and the elements to lead strategically from an operational perspective.
Customers, Competition, and Alignment
While an organisation's existing resources and capabilities play an essential role in helping chart its course, existing resources and capabilities can also act as sources of rigidities, preventing firms from going where they must go. In this session, participants will learn how a "business model canvas" can be used for effective strategy implementation.
Strategy, Innovation and Change Management
This module focuses on winning in emerging markets by developing work innovations that provide 90% value at 10% of the price. Through hands-on training in a business simulation, participants will learn how to create buy-in with different stakeholders.
Organisational Transformation and Alignment
The module aims to understand the critical drivers of organisational transformation and the challenges encountered in executing transformation. The session will help you understand the importance of addressing the people dimension of transformational change. In addition, the session will explore approaches successful leaders adopt in executing organisational transformation and the desirable traits of transformational leaders. The module also addresses the need to implement organisation alignment strategically and how to win business in cross-border acquisitions.
Faculty
ISB faculty includes leading academics with credentials and teaching experience from top global business schools as well as accomplished practitioners who have managed large enterprises.
Deepa Mani
Professor of Information Systems, ISB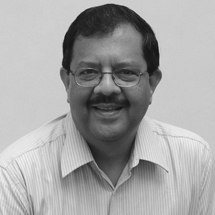 S Ramnarayan
Professor of Organisational Behaviour (Practice), ISB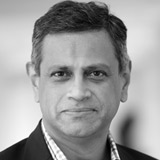 Nandu Nandkishore
Adjunct Professor, Marketing Strategy, ISB (Masterclass Faculty, ISB-NUS GAMP)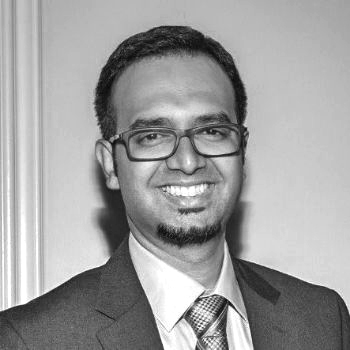 Vishal Karungulam
Visiting Faculty, ISB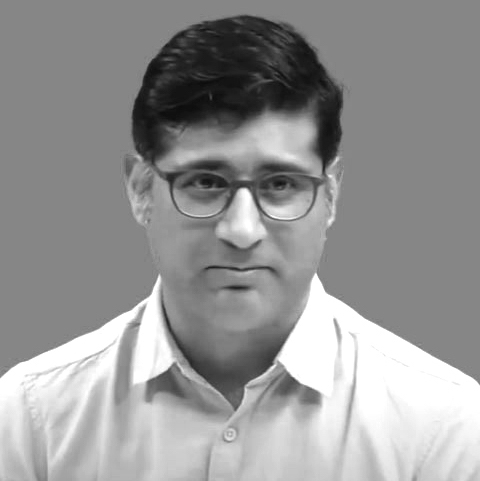 Mudit Kapoor
Associate Professor of Economics, Indian Statistical Institute (ISI), New Delhi Visiting Faculty, ISB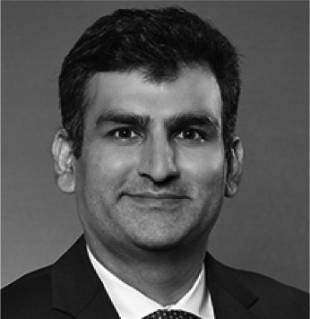 Achal Bassamboo
Charles E. Morrison Professor of Decision Sciences, Professor of Operations, Kellogg School of Management, Northwestern University, Visiting Faculty, ISB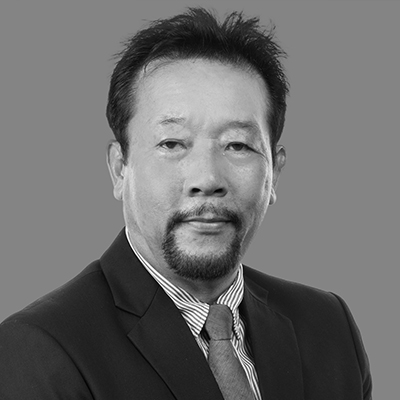 Jo Seung-Gyu
Deputy Academic Director, NUS MBA Programme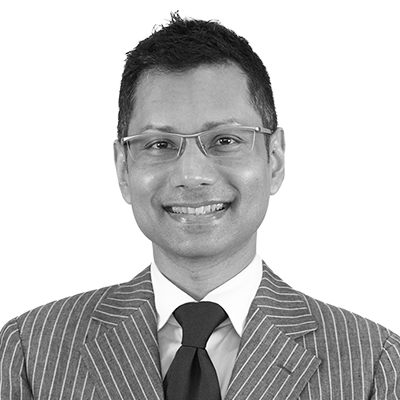 Ishtiaq Pasha Mahmood
Professor of Strategy & Policy, NUS Business School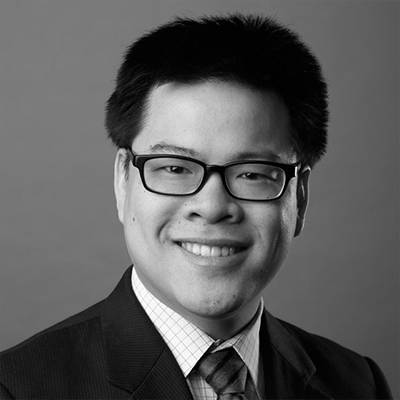 Joel Goh
Associate Professor of Analytics & Operations, NUS Business School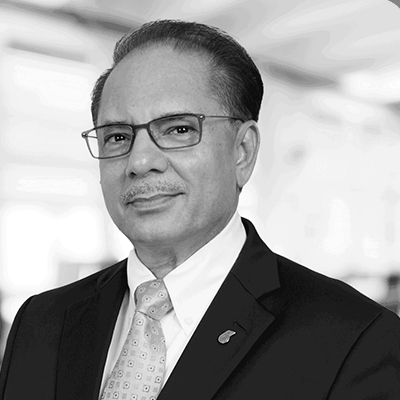 Zafar Abdulmajid Momin
Adjunct Associate Professor, Senior Partner and MD at Boston Consulting Group, AT Kearney and LEK Consulting
ISB Certificate
After successful completion of this programme, you will be awarded an ISB Executive Education Certificate, formal recognition of your professional development.
ISB Executive Alumni Benefits
Participants who successfully complete this programme become part of the ISB Executive Alumni. 

The privileges of this exclusive community include:
ISB Email ID
ISB ID card with unique ID No.
Access to ISB Executive Network LinkedIn Group
Access to the support team over the telephone
20% discount on open executive education programmes
In addition to Executive Network benefits, ISB Executive Alumni are eligible to receive ongoing access to a variety of ISB research, information, and resources.