{ "page": { "pageInfo": { "pageType": "program" }, "components": [], "section": "sites:cee:en:individual-programmes:comprehensive-leadership-programmes:women-s-leadership-program-", "pageName": "Women's Leadership Programme" }, "events": [], "form": [], "search": {}, "file": [], "user": [], "error": [] }
{ "salesforceUrl":"https://webto.salesforce.com/servlet/servlet.WebToLead?encoding=UTF-8" , "solrUrl":"https://www.isb.edu/solr/university" , "initialRouteUrl":"https://hrm.exchange.isb.edu/ProdAEMEvents/Articles" , "siteName":"cee" , "serverDownMessage":"Internal server error, please try again after some time" }
[{"value":"utm_source","text":"00N0I00000KT1fD"},{"value":"utm_medium","text":"00N0I00000KT1fI"},{"value":"campaignname","text":"00N0I00000KT1fN"},{"value":"uterm","text":"00N0I00000KT1fS"},{"value":"adgroupname","text":"00N0I00000KT1md"},{"value":"keyword","text":"00N0I00000KT1mx"},{"value":"creative","text":"00N0I00000KT1nR"},{"value":"devicemodel","text":"00N0I00000KT1ng"},{"value":"placement","text":"00N0I00000KT1nq"},{"value":"target","text":"00N0I00000KT1ot"},{"value":"device","text":"00N0I00000KT1o0"},{"value":"network","text":"00N0I00000KT1o5"},{"value":"matchtype","text":"00N0I00000KT1oA"},{"value":"gclid","text":"00N0I00000KT1oF"},{"value":"campaignname","text":"00N0I00000KT1nM"},{"value":"term","text":"00N0I00000KT1n7"}]
Summary
Organisations have begun to meet diversity benchmarks in a variety of industries, globally. Yet, evidence indicates that women are still underrepresented in a variety of fields, particularly in leadership positions. In fact, only 5–7% of senior management* and 4.7% of the CEO population* are female. To turn the glass ceiling into a glass floor, women need to equip themselves with the competencies to confront the unique challenges that are ahead of them.
Unconscious prejudices in the selection, appraisal, and job assignments; a dearth of role models; and a shrinking peer group are some of the many hurdles that women face from time to time while ascending their career trajectories. Developing leadership skills that foster the unique values, attributes, and perspective of a woman can extremely benefit one in thriving in their career trajectories.
The Women's Leadership Programme has been designed to help women acquire leadership abilities to expand their executive presence and increase their influence. The programme empowers ascending women with the skills, strategies, confidence, and connections they need to achieve their professional goals. The programme offers a variety of interactive and immersive learning opportunities to strengthen the leadership acumen of women professionals.
*Source: Women in the boardroom - A global perspective - seventh addition - Deloitte Global Boardroom Program.
Who Should Attend
This programme is best suited for mid to senior-level women professionals who are aspiring to develop critical leadership skills to influence, empower and mentor. Those preparing to transition into senior management or experiencing new or expanded responsibilities such as managing a new team or a career switch will be able to deepen their leadership knowledge and enhance their confidence in dealing with challenging situations.
In general, the programme will serve women professionals aiming to overcome gender barriers and grow within their organisations.
Key Takeaways
Understand the dynamics of diversity in the workplace
Identify your strengths and deploy them strategically through a personalized leadership development plan
Enhance your executive presence with greater awareness, critical reflection, and feedback from diverse peers
Work with executive coaches to develop clear goals for your ongoing personal and professional development
Learn to lead your team(s) with a deeper purpose
Embrace a growth mindset that allows you to learn from challenges and surge ahead
Gain the confidence to make and communicate objective, data-driven decisions
Learn to negotiate effectively, influence projects and teams, bridge differences, and execute change
Expand and leverage your professional network of women leaders
Learning Experience
ISB Executive Education programmes are replete with distinctive teaching methodologies and an intense and challenging learning environment that pushes participants' learning horizons beyond their pre-existing beliefs. Through lectures from distinguished faculty, local and global case studies, business simulations, and group discussions with extraordinary peers from a broad range of industries, regions, and functions, you will be equipped with the strategies, tools and insights required to transform your thinking and achieve ambitious business objectives. You will return to your organisation, fully ready to apply what you have learned. You will also take with you a rich network of relationships that will enrich your personal and professional lives long after you complete the programme.
The learning experience at ISB is a rich blend of on-campus classes, live virtual sessions, and self-paced online modules taught by the best minds in academia and industry.

Blended Programme: Our blended programmes combine in-person and live virtual learning. Our live virtual sessions deliver a rigorous and rich learning experience that is comparable to our in-person programs. 
Admission Criteria
Candidates will be evaluated to ensure a dynamic and diverse batch profile based on multiple factors, including but not limited to:
Appropriate experience profile for this programme
Leadership potential
Evidence of professional achievement
Industry and functional background
Motivation to participate in the program and the ability to benefit from it
Ability to cope with the rigor of the programme        
We admit candidates to upcoming sessions on a rolling, space-available basis, and encourage you to apply as early as possible to secure your seat in the programme.
Programme Curriculum
The Women's Leadership Programme is a unique journey, designed to fit seamlessly into your professional and personal life. Its rigorous curriculum includes 25+ hours of on-campus sessions, 30 hours of live virtual sessions, and 12 hours of group coaching sessions. The virtual sessions involve lectures, interactive discussions and critical reflection, while the on-campus sessions include workshops, feedback sessions, and maximal opportunities for informal networking. Group coaching sessions will help you leverage your strengths and develop an action plan for personal and professional development that takes your career to the next level.
The programme will begin with an orientation session that presents the motivation behind the programme and a summary of all modules. This session will also provide peer introductions and set expectations for the faculty to guide your learning outcomes. The session will conclude with a demonstration of learning resources and etiquettes.
Module 1: Executive Presence and Storytelling
Business storytelling and executive presence are key drivers of your ability to inspire confidence, motivate commitment, and enable others' agency.
Connect your narrative with that of your stakeholders to motivate commitment to shared goals and strategy
Enhance your executive presence with greater awareness, critical reflection, and feedback
Module 2: Essentials of Personal Leadership
Understand the dynamics of diversity in organisations and the performance-limiting factors that women ace in business
Gain insights from successful women leaders who have challenged the status quo and overcome biases in their organisations
Build essential leadership competencies and explore your personal leadership style
Module 3: Leading Organisations with Purpose and Impact
Learn how you can lead organisations and employees by connecting to a deeper purpose and enduring human values
Enhance your ability to influence and harness the power of effective networking
Inculcate and propagate a growth mindset that creates learning and agile organisations
Module 4: Networking and Influence
Develop a strong professional reliable network of contacts crucial to enhancing influence in the workplace.
Build your personal brand strengths, values, and achievements to build credibility and to stand out.
Harness the power of influence using your knowledge, expertise, and relationships to inspire and persuade others to take action
Module 5: Effective Negotiations
Understand negotiation dynamics and develop powerful negotiating skills that secure maximum value for yourself and your organisation
Communicate effectively to build rapport, establish trust, and find creative solutions that meet everyone's needs in a negotiation
Learn to approach negotiations with a collaborative mindset and to look for win-win outcomes that benefit all parties involved
Module 6: Innovation & Hypothesis Driven Entrepreneurship
Drive innovation and customer value through experimentation and hypothesis-driven decision-making
Create a culture of experimentation in your organisation requiring a mindset shift from "playing it safe" to taking calculated risks and testing new ideas.
Test your assumptions and hypotheses to identify potential problems early on, iterate quickly, and increase your chances of success.
Module 7: Developing a Growth Mindset
Embrace challenges as opportunities while cultivating a mindset to see challenges as a chance to develop new skills and overcome obstacles
View failures as valuable feedback and to use them as a catalyst for improvement secure maximum value for yourself and your organisation
Our WLP curriculum comprises four modules that span topics on executive presence and influence, leading with purpose, negotiation, networking, innovation, and growth mindsets, and are carefully integrated in a supportive environment to take leadership skills of women to the next level. The four modules will be delivered in a blended format, comprising live virtual sessions and in-campus immersions that include faculty presentations, group discussions, case studies, workshops, self-assessments, and perspectives of women leaders from diverse backgrounds. The programme spans 3 .5 months, requiring you to commit 4-6 hours per week and less than a week away from your office. This blended approach to learning is also designed to allow reflection and application of learnings and insights you gain from the programme at work and move forward in your current role. 
You will have the unique opportunity to hear from and interact with distinguished women leaders through panel discussions and speaker sessions. You will expand your repertoire of leadership strategies as you learn how these accomplished women overcame challenges in their industries, companies, and job functions to drive business outcomes. You will also learn alongside a vibrant community of peers, who hold rich experience across a variety of industries and geographies.
High-impact, small-group coaching will help you identify your strengths and weaknesses, unique leadership style, and develop an action plan that helps you achieve your articulated personal and professional goals. Your action plan will help you apply your learnings and continue accelerating your personal and professional growth long after the programme.
Faculty
ISB faculty includes leading academics with credentials and teaching experience from top global business schools as well as accomplished practitioners who have managed large enterprises.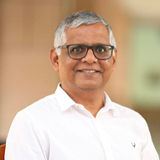 Madan Pillutla
Dean and Professor, Organisational Behaviour, ISB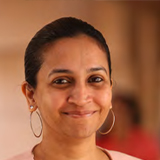 Deepa Mani
Deputy Dean, Executive Education and Digital Learning; Professor of Information Systems, ISB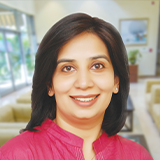 Saumya Sindhwani
Assistant Professor (Practice), Strategy; Associate Dean, RCI-led Advanced Management Programmes (RCI AMP's); Executive Director, Centre for Learning and Management Practice (CLMP), ISB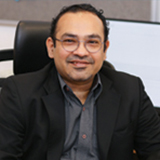 Anand Nandkumar
Associate Professor, Strategy; Executive Director, Srini Raju Centre for IT and the Networked Economy (SRITNE), ISB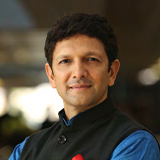 Mihir Mankad
Professor of Practice, Leadership Communication, Tufts University Visiting Faculty, ISB-Tufts University Visiting Faculty, ISB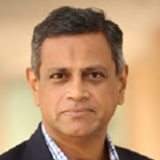 Nandu Nandkishore
Adjunct Professor, Marketing Strategy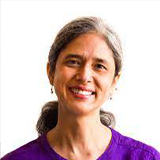 Gayatri Das Sharma
Professionally Certified Coach, Consultant and Facilitator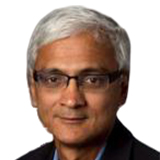 Sundar Bharadwaj
The Coca-Cola Company Chair Professor of Marketing, University of Georgia; Visiting Faculty and Research Scholar, ISB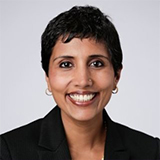 Sreedhari Desai
Associate Professor of Organisational Behaviour and Crist W. Blackwell Scholar; Visiting Faculty, ISB
Vishal Karungulam
Product Manager, Google; Visiting Faculty for Software Product Management and Design Thinking, ISB
ISB Certificate
After successful completion of this programme, you will be awarded an ISB Executive Education Certificate, formal recognition of your professional development.
ISB Executive Alumni
On successful completion of this programme, participants gain the ISB Executive Alumni status.
The privileges of this exclusive community include:
Personal ISB Email ID
ISB ID card with unique ID No.
Access to ISB Executive Network LinkedIn Group
Access to the support team over the telephone
20% discount on open executive education programmes
In addition to the above, ISB Executive Alumni are eligible to receive ongoing access to a variety of ISB research, information, and resources.
or call us Toll-free on 1800-309-0410