{ "page": { "pageInfo": { "pageType": "program" }, "components": [], "section": "sites:cee:en:individual-programmes:topic-focused-programmes:programs:building-high-performance-teams", "pageName": "Building High-Performance Teams" }, "events": [], "form": [], "search": {}, "file": [], "user": [], "error": [] }
{ "salesforceUrl":"https://webto.salesforce.com/servlet/servlet.WebToLead?encoding=UTF-8" , "solrUrl":"https://www.isb.edu/solr/university" , "initialRouteUrl":"https://hrm.exchange.isb.edu/ProdAEMEvents/Articles" , "siteName":"cee" , "serverDownMessage":"Internal server error, please try again after some time" }
[{"value":"utm_source","text":"00N0I00000KT1fD"},{"value":"utm_medium","text":"00N0I00000KT1fI"},{"value":"campaignname","text":"00N0I00000KT1fN"},{"value":"uterm","text":"00N0I00000KT1fS"},{"value":"adgroupname","text":"00N0I00000KT1md"},{"value":"keyword","text":"00N0I00000KT1mx"},{"value":"creative","text":"00N0I00000KT1nR"},{"value":"devicemodel","text":"00N0I00000KT1ng"},{"value":"placement","text":"00N0I00000KT1nq"},{"value":"target","text":"00N0I00000KT1ot"},{"value":"device","text":"00N0I00000KT1o0"},{"value":"network","text":"00N0I00000KT1o5"},{"value":"matchtype","text":"00N0I00000KT1oA"},{"value":"gclid","text":"00N0I00000KT1oF"},{"value":"campaignname","text":"00N0I00000KT1nM"},{"value":"term","text":"00N0I00000KT1n7"}]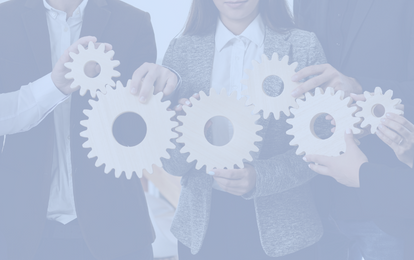 Amplify teamwork to achieve enhanced success.
Building High-Performance Teams
Building High-Performance Teams
Summary
High-performance teams made up of goal-focused individuals display high levels of collaboration and innovation and deliver superior results consistently over time.
A high-performance team is committed to a common purpose and consists of highly skilled individuals who display mutual trust and value diversity. Senior executives have a key role in building and leading high-performance teams.
Building High-Performance Teams is a programme is designed to equip senior executives with a wide spectrum of knowledge, skills, and perspectives to build collaborative and diverse high-performance teams with a clear sense of purpose.

Key Takeaways
Understand what high-performing teams do differently
Elevate your people skills with trust, collaboration, and diversity
Build a culture of shared values, purpose, and goals
Find ways to eliminate biases and stereotypes
Be prepared to lead high-performance teams in a hybrid world
Who Should Attend
The programme has been specially curated for mid to senior-level managers with more than ten years of experience who are already leading teams or will soon be assigned to lead high-performance teams. Additionally, company owners, start-up founders and entrepreneurs will benefit from the programme.
Learning Experience
ISB Executive Education programmes are replete with distinctive teaching methodologies and an intense and challenging learning environment that pushes participants' learning horizons beyond their pre-existing beliefs. Through lectures from distinguished faculty, local and global case studies, business simulations, and group discussions with extraordinary peers from a broad range of industries, regions, and functions, you will be equipped with the strategies, tools and insights required to transform your thinking and achieve ambitious business objectives. You will return to your organisation, fully ready to apply what you have learned. You will also take with you a rich network of relationships that will enrich your personal and professional lives long after you complete the programme.
This programme will be held On Campus.

Experience learning in state-of-the-art classrooms and campus facilities designed to create an environment conducive to sparking self-reflection, innovation, and collaboration.

The programme spans two days of intensive sessions to explore the dynamics of high-performance teams with relevant business case studies that will elevate your confidence to build synergies within and across teams.
Module 1: Understand the Characteristics of High-Performance Teams
Learn what high-performance teams do differently
Understand the four characteristics of high-performance teams: Trust, Collaboration, Diversity, and Purpose
Deep dive into the key components of trust
Gain an understanding of the principles of fostering collaboration 
Module 2: Reimagine and Rewire High-Performance Teams
Familiarise yourself with real-world scenarios of collaboration challenges within and across teams
Adopt practices to foster diversity and inclusion
Find ways to build shared purpose and goals
Rewire high-performance teams for the hybrid world
ISB Executive Education programmes are conceptualised and taught by globally renowned faculty who are leading academicians, researchers, and accomplished industry practitioners. Through their advanced research and industry consulting experience, you will learn real-world skills that will help you solve complex business challenges in your organisation.
Chandrasekhar Sripada
Professor of Organisational Behaviour (Practice), Executive Director - Human Capital and Leadership Initiative (HCLI)
ISB Certificate
After successful completion of this programme, you will be awarded an ISB Executive Education Certificate, formal recognition of your professional development.
ISB Executive Network
On successful completion of this programme, you will be a part of the ISB Executive Network, a vast community of senior executives and entrepreneurs across the globe.
The benefits of the ISB Executive Network include:
Access to ISB Executive Network LinkedIn Group
Access to support e-mail ID
10% discount on open executive education programmes
Newsletters
Thank you for submitting your details. You will receive the brochure on your email shortly.
or Call us Toll-free on 1800-309-0410