{ "page": { "pageInfo": { "pageType": "program" }, "components": [], "section": "sites:cee:en:individual-programmes:topic-focused-programmes:programs:business-storytelling-executive-presence", "pageName": "Business Storytelling and Executive Presence" }, "events": [], "form": [], "search": {}, "file": [], "user": [], "error": [] }
{ "salesforceUrl":"https://webto.salesforce.com/servlet/servlet.WebToLead?encoding=UTF-8" , "solrUrl":"https://www.isb.edu/solr/university" , "initialRouteUrl":"https://hrm.exchange.isb.edu/ProdAEMEvents/Articles" , "siteName":"cee" , "serverDownMessage":"Internal server error, please try again after some time" }
[{"value":"utm_source","text":"00N0I00000KT1fD"},{"value":"utm_medium","text":"00N0I00000KT1fI"},{"value":"campaignname","text":"00N0I00000KT1fN"},{"value":"uterm","text":"00N0I00000KT1fS"},{"value":"adgroupname","text":"00N0I00000KT1md"},{"value":"keyword","text":"00N0I00000KT1mx"},{"value":"creative","text":"00N0I00000KT1nR"},{"value":"devicemodel","text":"00N0I00000KT1ng"},{"value":"placement","text":"00N0I00000KT1nq"},{"value":"target","text":"00N0I00000KT1ot"},{"value":"device","text":"00N0I00000KT1o0"},{"value":"network","text":"00N0I00000KT1o5"},{"value":"matchtype","text":"00N0I00000KT1oA"},{"value":"gclid","text":"00N0I00000KT1oF"},{"value":"campaignname","text":"00N0I00000KT1nM"},{"value":"term","text":"00N0I00000KT1n7"}]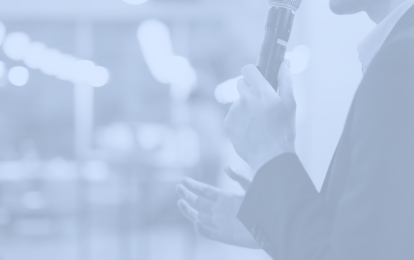 Use the power of communication to lead effectively
Business Storytelling and Executive Presence
Business Storytelling and Executive Presence
Summary
A unique programme that will help you acquire the skills that are misconstrued as personality traits. The critical combination of business storytelling and executive presence is a key driver of your ability to inspire confidence, motivate commitment, and enable others' agency. Decision-makers across a range of organisations and functions will find these skills and practices invaluable to communicating with diverse stakeholders within and beyond their organisations.

Increase your capacity to lead others. Connect your narrative with that of your stakeholders to motivate commitment to shared goals and strategy. Enhance your executive presence with greater awareness, critical reflection, and feedback. Craft empowering narratives in moments of critical change that enable others' agency. Build an agile leadership presence that lays the foundation for an adaptive and nimble organisation.
Key Takeaways
Engage, inspire, influence, and move your audience by telling a story that leaves an impact

Raise funds, drive change, convert customers
Win by creating narratives that connect
Who Should Attend
The programme has been designed to benefit both novice and experienced speakers across diverse functions and industries. Senior business executives and functional leaders, NGO and nonprofit leaders, and any individual who has the responsibility, through public speaking and presentation, to offer an account of who they are, their strategies and decisions, or where they hope to lead will find the programme invaluable.

Ideal candidates include Leaders, Directors, Vice Presidents, Startup founders, HR Managers, L&D Heads, R&D leads, Innovators, and Brand Managers. 
Learning Experience
ISB Executive Education programmes are replete with distinctive teaching methodologies and an intense and challenging learning environment that pushes participants' learning horizons beyond their pre-existing beliefs. Through lectures from distinguished faculty, local and global case studies, business simulations, and group discussions with extraordinary peers from a broad range of industries, regions, and functions, you will be equipped with the strategies, tools and insights required to transform your thinking and achieve ambitious business objectives. You will return to your organisation, fully ready to apply what you have learned. You will also take with you a rich network of relationships that will enrich your personal and professional lives long after you complete the programme.
This programme will be on campus.
Experience learning in state-of-the-art classrooms and campus facilities designed to create an environment conducive to spark self-reflection, innovation, and collaboration.

Admission Criteria and Selection
We admit candidates to upcoming sessions on a rolling (first come first served), space-available basis, and encourage you to apply as early as possible to secure your seat in the programme. 

Programme content, dates, schedule, fees, delivery platforms, and faculty are subject to change. Programme fee includes food and accommodation at the ISB campus or at an equivalent facility based on availability.
What You Will Learn
Through faculty presentations and group activities, you will learn to build a lasting executive presence through impactful storytelling.
Say more with less: How to compress your story yet make it impactful. Master the art of elevator pitch.

Great ways to begin: Well begun is half done. Learn what are some of the best ways to begin your story.
Structure, Structure, Structure: We all know what we want to say. Learn how to structure your stories better and make them impactful.
Articulate Your Value Proposition: It is not what we say but also how we say it that makes all the difference.
Data Storytelling Techniques: Learn how to weave numbers into a narrative.
Executive Presence & Voice: Your presence makes an impression even before you speak. Understand the elements of virtual presence.
Pitching an idea/ story/ programme: Learn how to pitch a new idea/product to internal or external stakeholders
Virtual Storytelling Hacks: Unlock unique ways to tell a story on Zoom
Build a Bank of Stories: Expand the repertoire of your stories so that you have one ready for any situation.
ISB faculty includes leading academics with credentials and teaching experience from top global business schools as well as accomplished practitioners who have managed large enterprises.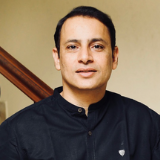 Ameen Haque
Founder, Storywallahs, Story coach, Innovation Consultant, and Diversity Champion
ISB Certificate
After successful completion of this programme, you will be awarded an ISB Executive Education Certificate, formal recognition of your professional development.
ISB Executive Network
As a part of the ISB Executive Network, you will gain access to a vast community of executives from across the globe.  
The privileges of this exclusive community include:

ISB Executive Network LinkedIn Group

Newsletters
Access to ISB Executive Education Support
10% discount on open executive education programmes
Learn More
or Call us Toll-free on 1800-309-0410