{ "page": { "pageInfo": { "pageType": "program" }, "components": [], "section": "sites:cee:en:individual-programmes:topic-focused-programmes:programs:creating-scaling-excellence", "pageName": "Creating and Scaling Excellence" }, "events": [], "form": [], "search": {}, "file": [], "user": [], "error": [] }
{ "salesforceUrl":"https://webto.salesforce.com/servlet/servlet.WebToLead?encoding=UTF-8" , "solrUrl":"https://www.isb.edu/solr/university" , "initialRouteUrl":"https://hrm.exchange.isb.edu/ProdAEMEvents/Articles" , "siteName":"cee" , "serverDownMessage":"Internal server error, please try again after some time" }
[{"value":"utm_source","text":"00N0I00000KT1fD"},{"value":"utm_medium","text":"00N0I00000KT1fI"},{"value":"campaignname","text":"00N0I00000KT1fN"},{"value":"uterm","text":"00N0I00000KT1fS"},{"value":"adgroupname","text":"00N0I00000KT1md"},{"value":"keyword","text":"00N0I00000KT1mx"},{"value":"creative","text":"00N0I00000KT1nR"},{"value":"devicemodel","text":"00N0I00000KT1ng"},{"value":"placement","text":"00N0I00000KT1nq"},{"value":"target","text":"00N0I00000KT1ot"},{"value":"device","text":"00N0I00000KT1o0"},{"value":"network","text":"00N0I00000KT1o5"},{"value":"matchtype","text":"00N0I00000KT1oA"},{"value":"gclid","text":"00N0I00000KT1oF"},{"value":"campaignname","text":"00N0I00000KT1nM"},{"value":"term","text":"00N0I00000KT1n7"}]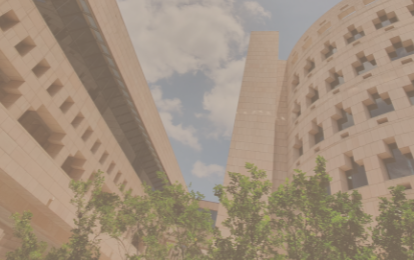 Creating and Scaling Excellence
Creating and Scaling Excellence
Summary
Discontinuous change is a key characteristic of the present "New Normal" world. With accelerated technology adoption, innovation, entry of new competitors and business models on the horizon, the push towards excellence has increased manifold.
While we operate in a challenging business context, leaders at the helm of affairs across sectors and functions have been chartered to re-energise their business models, inculcate a growth mindset, and build and scale excellence.
​The Creating and Scaling Excellence programme has been designed to help C-suite executives gain actionable insights and prescriptions to build institutions that are purpose-driven and develop strategies to manifest a culture of excellence. 
Key Takeaways
Equip yourself with tools and methods to demonstrate individual excellence
Learn to act as a catalyst for your organisation to build a purpose-led organisation
Develop the ability to make strong cases for continuous innovation aimed at creating a culture of excellence in your organisation
Deep dive into the latest strategies and research-backed frameworks to build and scale excellence across the organisational hierarchy
Leverage actionable insights to sustain a culture of excellence
Build and lead a creative and excellence-focused organisation culture
Who Should Attend
This programme is best suited for senior leaders who are responsible for building and scaling an organisation such as C-level officers of corporate establishments, non-profit organisations, Government undertakings and established start-ups among similar others.
Participant profile can include:
· CXOs and business owners​
· R&D, Technology and Business Development​
· SBU Leaders​
· Strategy/ Innovation Group Heads​
· Intrapreneurs and entrepreneurs who need "big ideas" to create new markets and growth opportunities.​
Learning Experience
ISB Executive Education programmes are replete with distinctive teaching methodologies and an intense and challenging learning environment that pushes participants' learning horizons beyond their pre-existing beliefs. Through lectures from distinguished faculty, local and global case studies, business simulations, and group discussions with extraordinary peers from a broad range of industries, regions, and functions, you will be equipped with the strategies, tools and insights required to transform your thinking and achieve ambitious business objectives. You will return to your organisation, fully ready to apply what you have learned. You will also take with you a rich network of relationships that will enrich your personal and professional lives long after you complete the programme.
This programme will be held on campus.

    Experience learning in state-of-the-art classrooms and campus facilities designed to create an environment conducive to sparking self-reflection, innovation, and collaboration.

Module 1: Building Institutions: Purpose, Strategy, and Culture
Draw from the experience of building world-class educational non-profit and for- profit enterprises. Discuss with examples and practical insights what critical elements go into creating high-quality institutions and how they can be applied to all types of institution-building.
Learn foundational frameworks for starting up new institutions and businesses
Explore key frameworks for building excellence
Learn how to build a culture of delivering consistent high-performance
Equip yourself to build, sustain, and change the culture in terms of individual behaviours and underlying mindsets and beliefs in an organisation
Module 2: How to sustain excellence over time in a global multinational
Develop key implementable levers to utilising novel strategies & research-backed frameworks aimed at sustaining excellence in global organisations. Discuss real-world business challenges and actionable insights to overcome roadblocks on the excellence trajectory.
Gain unique perspectives to overcome challenges in the path to excellence
Explore strategy creation to create an organisation which is purpose-driven
Craft an action plan to implement strategies aimed at building and sustaining a culture of excellence
Module 3: Individual Excellence
Introduction to best practices and actionable insights from individuals and modern organisations that have excelled in creative fields of work and exploration of individual excellence as the foundation of organisational excellence. Learn to leverage the triage of mindset, skillset, and toolset that are the key enablers to achieving personal excellence.
Creation of self-awareness aimed at enhancing the senior executive's strengths and working on the reduction of limiting personality traits
Develop Self-Management by harnessing a comprehensive toolset to transform oneself and develop an agile mindset
Build necessary key social awareness skills and networking relationships aimed at enhancing personal excellence
Path to becoming a model of excellence for society at large
Module 4: Bringing it all together—Develop a plan for your units and organisations
Apply the principles and frameworks presented in the first three modules to create a tailored plan to build and scale excellence in your units and organisation. Determine which of the various paths to scaling and excellence is best for you and devise your strategies.
Evaluate the criteria for developing a scaling and excellence strategy
Determine the barriers that must be overcome on an individual, structural, and cultural level
Examine the qualities required for your 'excellence champions' team
Create your action plan for scaling excellence in your organisation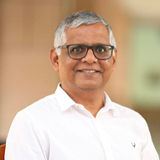 Madan Pillutla
Dean and Professor of Organisational Behaviour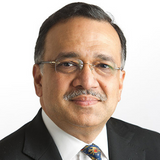 Pramath Raj Sinha
Founding Dean of ISB, Founder of Harappa Education, 9.9 Group, Ashoka University, Vedica Scholars Programme for Women, and Naropa Fellowship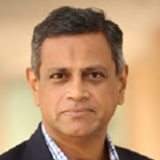 Nandkishore Doreswamy
Adjunct Professor, Marketing Strategy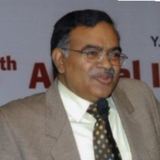 Kandaswamy Bharathan
Adjunct Faculty
ISB Certificate
After successful completion of this programme, you will be awarded an ISB Executive Education Certificate, formal recognition of your professional development.
ISB Executive Network
On successful completion of this programme, you will be a part of the ISB Executive Network, a vast community of senior executives and entrepreneurs across the globe.
The benefits of the ISB Executive Network include:
Access to ISB Executive Network LinkedIn Group
Access to support e-mail ID
10% discount on open executive education programmes
Newsletters
or Call us Toll-free on 1800-309-0410