{ "page": { "pageInfo": { "pageType": "program" }, "components": [], "section": "sites:cee:en:individual-programmes:topic-focused-programmes:programs:driving-growth-through-innovation", "pageName": "Driving Growth through Innovation" }, "events": [], "form": [], "search": {}, "file": [], "user": [], "error": [] }
{ "salesforceUrl":"https://webto.salesforce.com/servlet/servlet.WebToLead?encoding=UTF-8" , "solrUrl":"https://www.isb.edu/solr/university" , "initialRouteUrl":"https://hrm.exchange.isb.edu/ProdAEMEvents/Articles" , "siteName":"cee" , "serverDownMessage":"Internal server error, please try again after some time" }
[{"value":"utm_source","text":"00N0I00000KT1fD"},{"value":"utm_medium","text":"00N0I00000KT1fI"},{"value":"campaignname","text":"00N0I00000KT1fN"},{"value":"uterm","text":"00N0I00000KT1fS"},{"value":"adgroupname","text":"00N0I00000KT1md"},{"value":"keyword","text":"00N0I00000KT1mx"},{"value":"creative","text":"00N0I00000KT1nR"},{"value":"devicemodel","text":"00N0I00000KT1ng"},{"value":"placement","text":"00N0I00000KT1nq"},{"value":"target","text":"00N0I00000KT1ot"},{"value":"device","text":"00N0I00000KT1o0"},{"value":"network","text":"00N0I00000KT1o5"},{"value":"matchtype","text":"00N0I00000KT1oA"},{"value":"gclid","text":"00N0I00000KT1oF"},{"value":"campaignname","text":"00N0I00000KT1nM"},{"value":"term","text":"00N0I00000KT1n7"}]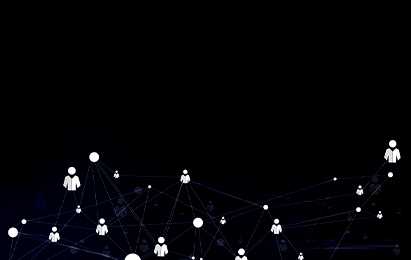 Thrive in the New Normal
Driving Growth Through Innovation
Driving Growth Through Innovation
Thank you for your interest in this programme. The May 17 - Jun 03, 2022 session is filled to capacity. 
Summary
History shows that crises and economic downturns are fertile grounds for creativity, innovation, and entrepreneurship. This programme will help leaders redouble their innovation efforts to drive sustainable competitive advantage.
Key Takeaways
Lead yourself and your organisation through global economic downturns and other crises. Empower your teams to adopt a growth mindset. Go beyond conventional thinking to drive breakthrough change. Identify opportunities for disruption with clarity. Nurture a culture of experimentation to evolve an agile organization. Rebuild organisational capabilities for continual innovation. Plan for future black swan events.

Who Should Attend
The programme is best suited for:
CXOs responsible for growth and profitability
Enterprise leaders responsible for innovation
Senior leaders running high-growth projects and processes that drive scale
Current and future business owners
Learning Experience
ISB Executive Education Programmes challenge participants to become leaders capable of managing organisations holistically to achieve ambitious objectives.
The learning experience at ISB is a rich blend of on-campus classes, live virtual sessions, and self-paced online modules taught by the best minds in the business.
Live Virtual Sessions: A new way of immersive learning that allows you to engage live with faculty and peers providing you with the flexibility to juggle the new work-life balance.
Admission Criteria and Selection
We admit candidates to upcoming sessions on a rolling (first come first served), space-available basis, and encourage you to apply as early as possible to secure your seat in the programme. 

Programme content, dates, schedule, fees, delivery platforms, and faculty are subject to change. Programme fee includes food and accommodation at the ISB campus or at an equivalent facility based on availability.
What You Will Learn
Re-energise, engage, and enable your teams with a growth mindset
Enhance your entrepreneurial leadership skills
Imbibe a culture of innovation within your organisation
Learn to confidently navigate downturns and other crises.
Understand the dynamics of companies that embrace innovation to thrive in a rapidly changing world.
Module 1: Crises Fuel Creativity and Innovation: Managing Innovation in Good Times and Bad
How creativity flourishes under clearly defined constraints
Understand innovation, application, associative thinking and positive deviance
Learn why innovation suffers during good times
Module 2: Gorillas Vs Chimps Vs Monkeys: Innovation Dynamics and Disruption
Understand the core concepts behind the phenomenon of disruption
How can Monkeys (small firms) with fewer resources disrupt Gorillas (large firms)?
How can Chimps (medium-size firms) survive in between the Monkeys and the Gorillas?
Module 3: Navigating Industry Turmoil: Reinventing The 'Core' Business
What is inter-generational change and how can it make businesses go extinct?
What are the mythologies surrounding radical innovation?
How do you know if the core of the enterprise needs to change?
Module 4: Avoiding Digital Disruption: Customer Experience and Business Model Innovation
How can the customer experience be used in enterprise transformation?
How can digital transformation help in business model innovation?
How can businesses use speed as a strategy to get a firm out of a crisis?
Module 5: Entrepreneurial Leadership: Jumpstarting Growth and Changing Culture
What are the key tasks of a new incoming CEO?
Who do you listen to? Which executives do you retain? Who do you need to hire?
What is the right pace of change to set the firm back on a growth trajectory?
Module 6: Entrepreneurial Leadership: Navigating in a Crisis
Map the innovation journey of an organisation during a crisis
Take charge during a time of crisis and bring order to the chaos
Learn how leaders perform during extreme stress
ISB faculty includes leading academics with credentials and teaching experience from top global business schools as well as accomplished practitioners who have managed large enterprises.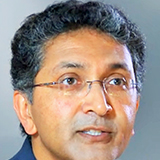 Dr. Jay Rao
Visiting Professor, Strategy and Innovation, ISB; MS, Operations Research, University of Kentucky, USA; PhD, Management, UCLA, USA.
ISB Certificate
After successful completion of this programme, you will be awarded an ISB Executive Education Certificate, formal recognition of your professional development.
ISB Executive Network
As a part of the ISB Executive Network, you will gain access to a vast community of executives from across the globe.  
The privileges of this exclusive community include:

ISB Executive Network LinkedIn Group

Newsletters
Access to ISB Executive Education Support
10% discount on open executive education programmes
Learn More
Do you need help in identifying the right programme for you?
Get in touch with our Programme Advisors:
You can also call us on our Toll-free number 1800-309-0410 for any queries.