{ "page": { "pageInfo": { "pageType": "program" }, "components": [], "section": "sites:cee:en:individual-programmes:topic-focused-programmes:programs:innovation-corporate-entrepreneurship", "pageName": "Innovation and Corporate Entrepreneurship" }, "events": [], "form": [], "search": {}, "file": [], "user": [], "error": [] }
{ "salesforceUrl":"https://webto.salesforce.com/servlet/servlet.WebToLead?encoding=UTF-8" , "solrUrl":"https://www.isb.edu/solr/university" , "initialRouteUrl":"https://hrm.exchange.isb.edu/ProdAEMEvents/Articles" , "siteName":"cee" , "serverDownMessage":"Internal server error, please try again after some time" }
[{"value":"utm_source","text":"00N0I00000KT1fD"},{"value":"utm_medium","text":"00N0I00000KT1fI"},{"value":"campaignname","text":"00N0I00000KT1fN"},{"value":"uterm","text":"00N0I00000KT1fS"},{"value":"adgroupname","text":"00N0I00000KT1md"},{"value":"keyword","text":"00N0I00000KT1mx"},{"value":"creative","text":"00N0I00000KT1nR"},{"value":"devicemodel","text":"00N0I00000KT1ng"},{"value":"placement","text":"00N0I00000KT1nq"},{"value":"target","text":"00N0I00000KT1ot"},{"value":"device","text":"00N0I00000KT1o0"},{"value":"network","text":"00N0I00000KT1o5"},{"value":"matchtype","text":"00N0I00000KT1oA"},{"value":"gclid","text":"00N0I00000KT1oF"},{"value":"campaignname","text":"00N0I00000KT1nM"},{"value":"term","text":"00N0I00000KT1n7"}]
We are accepting applications for the next cohort of the programme. Please write to us at execed@isb.edu for enrollment details.
Summary
Today's unpredictable, dynamic, and turbulent environment, with its complexities, presents exciting, newer avenues, for innovation and entrepreneurship within corporate setups.
Organisations looking to re-energise their business models and achieve excellence, call for diverse skills and a shift from a mindset of employee to that of an entrepreneur, while adopting an approach beyond the traditional playbook of management.
While we operate in a challenging business context, organisations are faced with rapid technological changes leading to constant churn in products, players, and business models along with ever- changing industry dynamics. Innovation, has, therefore, become the primordial driver of business competitiveness, today.
To achieve this, it is imperative for organisations to foster a culture of corporate entrepreneurship or intrapreneurship. Whether pursued internally or through strategic investments in other companies, running a successful innovation or venturing initiative within an organisation is a complex task, and often sees limited success.
The Innovation and Corporate Entrepreneurship programme helps executives identify and mobilise intrinsic and extrinsic strengths, harness digital capabilities and drive change management seamlessly creating differentiation and competitive advantage. The Innovation and Corporate Entrepreneurship programme has been specially curated for enterprising senior executives who are chartered with achieving strategic and disruptive growth for their organisations and are looking to pivot their organisations on an accelerated growth trajectory.
Key Takeaways
Equip yourself with information and tools to demystify the "science" of managing innovation
Learn to act as catalysts for your organisation to create and capture value from innovation and intrapreneurship
Deep dive into the latest technological breakthroughs and learn to anticipate disruption
Develop the ability to make strong cases for disruptive innovation and intrapreneurship
Learn to prioritise and organise innovation projects
Leverage corporate entrepreneurial opportunities to design new business models
Build and lead a creative and innovation- focused organisational culture
Who Should Attend
This programme is best suited for senior executives who are responsible for driving innovation within their companies. This includes the innovation/ strategy groups as well as the corporate venturing arm.
Participant profiles include:
CXOs and business owners
R&D, Technology, and Business Development Leaders

Strategic Business Unit (SBU) Leaders
Strategy/Innovation Group Heads
Learning Experience
ISB Executive Education Programmes challenge participants to become leaders capable of managing organisations holistically to achieve ambitious objectives.
The learning experience at ISB is a rich blend of on-campus classes, live virtual sessions, and self-paced online modules taught by the best minds in the business.
On-Campus: Experience learning in state-of-the-art classrooms and campus facilities designed to create an environment conducive to spark self-reflection, innovation, and collaboration.
Admission Criteria and Selection
We admit candidates to upcoming sessions on a rolling (first come first served), space-available basis, and encourage you to apply as early as possible to secure your seat in the programme.
Programme content, dates, schedule, fees, delivery platforms, and faculty are subject to change. Programme fee includes food and accommodation at the ISB campus or at an equivalent facility based on availability.
Module 1: Market Supply-side
Learn how to organise innovation and manage innovation portfolios and build on the idea that organisations face several competing risks of creative destruction. Develop an understanding of how the process of innovation organised within a firm is crucial to thwarting creative destruction.
Making a case for innovation
Understanding the different risks of not pursuing innovation
Creative destruction
How creative destruction happens at the level of a firm
Innovation portfolios and metrics for innovation
Organising innovation as portfolios
How to manage and nurture innovation portfolios
Metrics to manage innovation portfolios
Managing innovation
Managing today and tomorrow together - ambidextrous organisations
Microstructural view of innovation – achieving coordination between teams
Managing internal competition
Module 2: Market Demand-side
Develop an overall understanding of today's changing paradigm and its consequent implications. Understand the role of digital and emerging technologies with multiple other sources of innovation, and how they lead to disruption and newer business models.
Familiarise yourself with the unique characteristics of the innovation environment and the need to look at various mindsets, actions, and decision-making skills from a holistic perspective. Maintain a toolkit to ensure market advantage and business success in this milieu.
New Technologies and Disruption
Exploring the diverse context and types of innovation
Mapping the nature of innovation possibilities to one's industry and business context
Understanding how new and disruptive technologies emerge
Technology Commercialisation
Managing technology evolution path towards commercialisation
Product development, building the minimum viable product
Market development, crossing the chasm
Business Model Innovation
Building a new business model, stage-by-stage
Enable the power of digital technologies and drive digital transformation
How to harness the power of the value network and extended ecosystem
Module 3: Corporate Innovation - A Catalyst Towards the Digital Enterprise
Module 4: Leadership & Change Management
Understand the leadership competencies required for driving innovation and corporate entrepreneurship. Gain an in-depth understanding of how growth mindsets and change management practices can create a culture of innovation in the company.
Leadership Competencies for Innovation & Corporates Entrepreneurship
 Understand the leadership challenges posed by today's world of disruption
Identify the leadership competencies for viewing these challenges as opportunitie
Understand the real leadership journey for enabling leadership for innovation
Learn transformative practices to pursue innovation and corporate entrepreneurship
Creating an Innovative Culture through a Growth Mindset
What is meant by a learning-oriented growth mindset?
How a growth mindset enables innovation and ownership
How to drive mindset and cultural change through change management
Lessons from Microsoft under the leadership of Satya Nadella
Team Leadership for Driving Innovation Inside the Company
How to enable innovative products through high performing teams
Getting buy-in from global leaders for new product development
How to tailor products for growth markets
How to get team members to excel in product design and improvement
Module 5: Business Model Innovation
Comparative Overview of Various Business Models - Traditional and New-Age
Explore real-world examples of businesses that have experienced disruption through business model changes
Understand the main drivers and levers behind the development of new business models
Manufacturer-Distributor-Retailer Business Model
Subscription Business Model
Advertising Business Model
Platform-Aggregator-Marketplace Business Model
On-Demand Business Model
Direct-to-Consumer Business Model
Creator Economy Business Model
Key Focus: Understanding how companies can innovate their business models to stay competitive and adapt to changing market conditions.
The Platform Business Revolution
Examination of the traditional Pipeline Business Model compared to the new- age Platform Business Model
Understanding the key features and growth drivers for both Pipeline and Platform Models
Discussing strategic choices between Pipeline and Platform Business Models
Exploring ways to incorporate platform best practices into existing businesses
Develop a framework for evaluating the feasibility and potential impact of new business models
Engage in interactive discussions and exercises to reinforce understanding and application
Faculty
ISB faculty includes leading academics with credentials and teaching experience from top global business schools as well as accomplished practitioners who have managed large enterprises.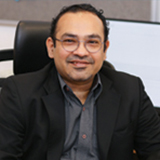 Anand Nandkumar
Associate Professor, Strategy Executive Director - SRITNE, ISB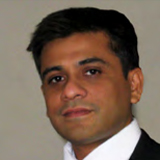 Prakash Bagri
Associate Professor (Practice), Marketing Associate Dean - Corporate Engagement, ISB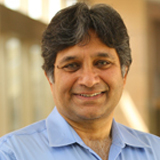 Ram Nidumolu
Professor of Organisational Behaviour (Practice)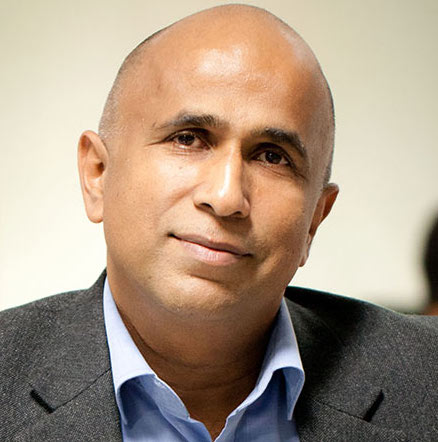 K Ganesh
Partner - Growthstory.in Guest Lecturer Indian School of Business
ISB Certificate
After successful completion of this programme, you will be awarded an ISB Executive Education Certificate, formal recognition of your professional development.
ISB Executive Network
On successful completion of this programme, you will be a part of the ISB Executive Network, a vast community of senior executives and entrepreneurs across the globe.
The benefits of the ISB Executive Network include:
Access to ISB Executive Network LinkedIn Group
Access to support e-mail ID
10% discount on open executive education programmes
Newsletters
Want to know more about this programme?
Do you need help in identifying the right programme for you?
Get in touch with our Programme Advisors:
You can also call us on our Toll-free number 1800-309-0410 for any queries.