{ "page": { "pageInfo": { "pageType": "program" }, "components": [], "section": "sites:cee:en:individual-programmes:topic-focused-programmes:programs:innovation-corporate-entrepreneurship", "pageName": "Innovation and Corporate Entrepreneurship" }, "events": [], "form": [], "search": {}, "file": [], "user": [], "error": [] }
{ "salesforceUrl":"https://webto.salesforce.com/servlet/servlet.WebToLead?encoding=UTF-8" , "solrUrl":"https://www.isb.edu/solr/university" , "initialRouteUrl":"https://hrm.exchange.isb.edu/ProdAEMEvents/Articles" , "siteName":"cee" , "serverDownMessage":"Internal server error, please try again after some time" }
[{"value":"utm_source","text":"00N0I00000KT1fD"},{"value":"utm_medium","text":"00N0I00000KT1fI"},{"value":"campaignname","text":"00N0I00000KT1fN"},{"value":"uterm","text":"00N0I00000KT1fS"},{"value":"adgroupname","text":"00N0I00000KT1md"},{"value":"keyword","text":"00N0I00000KT1mx"},{"value":"creative","text":"00N0I00000KT1nR"},{"value":"devicemodel","text":"00N0I00000KT1ng"},{"value":"placement","text":"00N0I00000KT1nq"},{"value":"target","text":"00N0I00000KT1ot"},{"value":"device","text":"00N0I00000KT1o0"},{"value":"network","text":"00N0I00000KT1o5"},{"value":"matchtype","text":"00N0I00000KT1oA"},{"value":"gclid","text":"00N0I00000KT1oF"},{"value":"campaignname","text":"00N0I00000KT1nM"},{"value":"term","text":"00N0I00000KT1n7"}]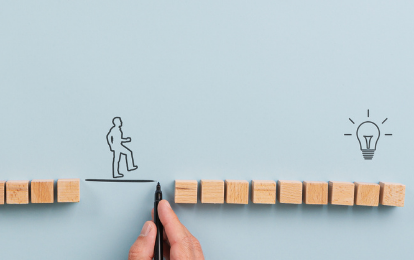 Drive Cutting-edge Innovation
Innovation and Corporate Entrepreneurship
Innovation and Corporate Entrepreneurship
Summary
In today's business world, corporate success relies on innovation and entrepreneurship. To keep up with the constantly evolving technology and industry landscape, organisations need to foster a mindset shift from being mere employees to becoming entrepreneurs. The Innovation and Corporate Entrepreneurship programme offers three modules covering market strategies, leadership, and change management to equip you with the necessary skills to navigate the evolving business landscape and lead innovation within your organisation.  
Key Takeaways
Deep dive into the latest technological breakthroughs and learn to anticipate disruption
Develop the ability to make strong cases for disruptive innovation and intrapreneurship
Equip yourself with information and tools to demystify the "science" of managing innovation
Build and lead a creative and innovation-focused organisational culture
Learn to act as catalysts for your organisation to create and capture value from innovation and intrapreneurship
Who Should Attend
This programme is best suited for senior executives who are responsible for driving innovation within their companies. This includes the innovation/ strategy groups as well as the corporate venturing arm.
Participant profiles include:
CXOs and business owners
R&D, Technology, and Business Development Leaders

Strategic Business Unit (SBU) Leaders
Strategy/Innovation Group Heads
Learning Experience
ISB Executive Education Programmes challenge participants to become leaders capable of managing organisations holistically to achieve ambitious objectives.
The learning experience at ISB is a rich blend of on-campus classes, live virtual sessions, and self-paced online modules taught by the best minds in the business.
On-Campus: Experience learning in state-of-the-art classrooms and campus facilities designed to create an environment conducive to spark self-reflection, innovation, and collaboration.
Admission Criteria and Selection
We admit candidates to upcoming sessions on a rolling (first come first served), space-available basis, and encourage you to apply as early as possible to secure your seat in the programme.
Programme content, dates, schedule, fees, delivery platforms, and faculty are subject to change. Programme fee includes food and accommodation at the ISB campus or at an equivalent facility based on availability.
Module 1: Market Supply-side
Professor Anand Nandkumar
The module focuses on the market supply-side of innovation. It helps to make a case for innovation, understand the risks of not pursuing it, and how creative destruction happens within a firm. It covers organising innovation as portfolios, managing and nurturing them, as well as metrics to manage them. Additionally, it delves into managing innovation through ambidextrous organisations, achieving coordination between teams, and managing internal competition.
Module 2: Market Demand-side
Professor Prakash Bagri
The module covers market demand-side innovation, including exploring innovation types, mapping them to business context, and understanding disruptive technologies. It also includes managing technology evolution towards commercialisation, product development, and market development. Additionally, it delves into building new business models, driving digital transformation, and harnessing value networks and extended ecosystems.
Module 3: Leadership & Change Management
Professor Ram Nidumolu
The module focuses on Leadership & Change Management for innovation and corporate entrepreneurship. It covers understanding leadership challenges, identifying competencies, and transformative practices. Additionally, it delves into creating an innovative culture through a growth mindset, driving cultural change, and team leadership for enabling innovative products.
Faculty
ISB faculty includes leading academics with credentials and teaching experience from top global business schools as well as accomplished practitioners who have managed large enterprises.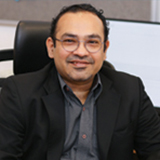 Anand Nandkumar
Associate Professor, Strategy Executive Director - SRITNE, ISB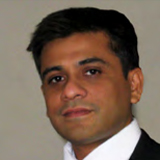 Prakash Bagri
Associate Professor (Practice), Marketing Associate Dean - Corporate Engagement, ISB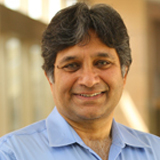 Ram Nidumolu
Professor of Organisational Behaviour (Practice)
ISB Certificate
After successful completion of this programme, you will be awarded an ISB Executive Education Certificate, formal recognition of your professional development.
ISB Executive Network
On successful completion of this programme, you will be a part of the ISB Executive Network, a vast community of senior executives and entrepreneurs across the globe.
The benefits of the ISB Executive Network include:
Access to ISB Executive Network LinkedIn Group
Access to support e-mail ID
10% discount on open executive education programmes
Newsletters
Do you need help in identifying the right programme for you?
Get in touch with our Programme Advisors:
You can also call us on our Toll-free number 1800-309-0410 for any queries.