{ "page": { "pageInfo": { "pageType": "program" }, "components": [], "section": "sites:cee:en:individual-programmes:topic-focused-programmes:programs:leading-business-transformation-ai", "pageName": "Leading Business Transformation in the Age of AI" }, "events": [], "form": [], "search": {}, "file": [], "user": [], "error": [] }
{ "salesforceUrl":"https://webto.salesforce.com/servlet/servlet.WebToLead?encoding=UTF-8" , "solrUrl":"https://www.isb.edu/solr/university" , "initialRouteUrl":"https://hrm.exchange.isb.edu/ProdAEMEvents/Articles" , "siteName":"cee" , "serverDownMessage":"Internal server error, please try again after some time" }
[{"value":"utm_source","text":"00N0I00000KT1fD"},{"value":"utm_medium","text":"00N0I00000KT1fI"},{"value":"campaignname","text":"00N0I00000KT1fN"},{"value":"uterm","text":"00N0I00000KT1fS"},{"value":"adgroupname","text":"00N0I00000KT1md"},{"value":"keyword","text":"00N0I00000KT1mx"},{"value":"creative","text":"00N0I00000KT1nR"},{"value":"devicemodel","text":"00N0I00000KT1ng"},{"value":"placement","text":"00N0I00000KT1nq"},{"value":"target","text":"00N0I00000KT1ot"},{"value":"device","text":"00N0I00000KT1o0"},{"value":"network","text":"00N0I00000KT1o5"},{"value":"matchtype","text":"00N0I00000KT1oA"},{"value":"gclid","text":"00N0I00000KT1oF"},{"value":"campaignname","text":"00N0I00000KT1nM"},{"value":"term","text":"00N0I00000KT1n7"}]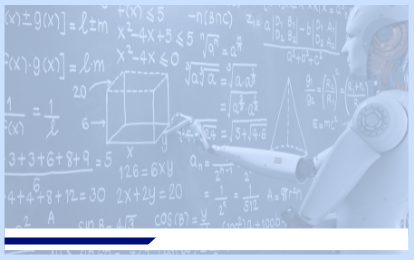 Leading Business Transformation in the Age of AI
Leading Business Transformation in the Age of AI
Summary
The global crisis brought many a business model to the brink of collapse. In such a disruptive landscape, transforming decision support systems with the power of AI is no longer a choice, it is a necessity.
Leading Business Transformation in the Age of AI is a programme designed to help business leaders from across industries transform their organisations into AI-driven disruptors. You will learn about the utility of the technology in the face of massive globally interconnected complexity. The programme will show you how to implement AI through your organisation responsibly and effectively to shield your business through unsettling events of even this scale.

Key Takeaways
Integrate and align the business for AI-driven Innovation
Develop an ethical framework that respects user and employee privacy
Gain insights to transform organisational culture to fast-track AI adoption
Enable faster and more efficient business decisions based on outputs of AI
Understand when and when not to rely on AI
Who Should Attend
C-suite executives, General Managers, and other senior leaders who are responsible for driving innovation-led business transformation. Functional Managers, Business Analysts, and mid-career executives eager to learn about the potential impact of Al on their business will also benefit from this programme.
Learning Experience
ISB Executive Education programmes are replete with distinctive teaching methodologies and an intense and challenging learning environment that pushes participants' learning horizons beyond their pre-existing beliefs. Through lectures from distinguished faculty, local and global case studies, business simulations, and group discussions with extraordinary peers from a broad range of industries, regions, and functions, you will be equipped with the strategies, tools and insights required to transform your thinking and achieve ambitious business objectives. You will return to your organisation, fully ready to apply what you have learned. You will also take with you a rich network of relationships that will enrich your personal and professional lives long after you complete the programme.
This is a Live Virtual programme.
A new way of immersive learning that allows you to engage live with faculty and peers providing you with the flexibility to juggle the new work-life balance.
Admission Criteria and Selection
We admit candidates to upcoming sessions on a rolling, space-available basis, and encourage you to apply as early as possible to secure your seat in the programme. 

Programme content, dates, schedule, fees, delivery platforms, and faculty are subject to change. Programme fee includes food and accommodation at the ISB campus or at an equivalent facility based on availability.
What You will Learn
Through faculty presentations, group discussions, and sessions from industry practitioners, you will be able to gain focus on how to transform your business with AI to compete effectively.
Some key topics include:

Demystifying Al and developing familiarity with Al jargon
Developing a 'bird's-eye' view of how Al can be used and deployed
Learning the power of Al from function-specific case studies
Strategising to transform your business into an Al-driven organisation
Overcoming ethical and cultural challenges in deploying Al
Module 1: INTRODUCTION TO AI AND ML FOR BUSINESS EXECUTIVES
Gain an overview of technology trends and how AI is bringing about a radically new paradigm, fundamentally different from previous technological transformations.
Overview of AI from an executive's perspective
Why should executives worry about AI now?
Which kinds of problems can AI solve?​
Module 2: BUSINESS STRATEGY AND TRANSFORMATION IN THE AGE OF AI
Master strategy formulation for the adoption of AI. Understand key strategic bottlenecks for its implementation and how you can overcome them successfully.
AI as a disruptive technology
How does AI affect competitive advantage?
Strategies to leverage with AI-fuelled disruption
Strategies to accelerate the adoption of AI in organisations
Module 3: AUGMENTED INTELLIGENCE FOR BUSINESS MODEL TRANSFORMATION OF ORGANISATIONS
Discover how business intelligence can transform your organisation's business models by capturing greater value from your customers.
AI to enhance customer service
AI to gauge customer perceptions
AI for creating better customer experiences
Module 4: ETHICS AND RESPONSIBILITY IN THE AGE OF AI
Understand and plan to tackle the ethical quandaries posed by the adoption of AI and how they could potentially exacerbate certain existing challenges.
Understanding the ethical challenges that come up while using AI
Promote responsible implementation and use of AI
Module 5: LEADERSHIP IN THE AI ERA
Understand the leadership challenges that are involved while transforming entire organisations and how they function, all driven by the power of AI.
Key leadership challenges while enabling the use of AI
Typical solutions to overcome them
Module 6: LEADERSHIP CHALLENGES INVOLVED IN TRANSFORMING ORGANISATIONS INTO AI-DRIVEN ORGANISATION
Participate in a panel discussion on how successful leaders have managed the strategic and leadership challenges while instituting AI in their respective organisations.
Practical insights into the leadership and strategic challenges while adopting AI and how to overcome them
ISB Executive Education programmes are conceptualised and taught by globally renowned faculty who are leading academicians, researchers, and accomplished industry practitioners. Through their advanced research and industry consulting experience, you will learn real-world skills that will help you solve complex business challenges in your organisation.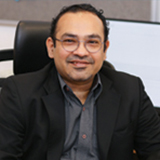 Anand Nandkumar
Associate Professor - Strategy, Executive Director - SRITNE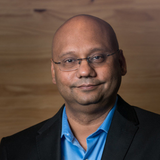 Ashish Sinha
Visiting Professor and Senior Research Fellow, Marketing Affiliation: University of Technology, Sydney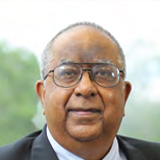 Rajendra Srivastava
Novartis Professor of Marketing Strategy and Innovation Executive Director - ISB Institute of Business Innovation, CBM, EFPM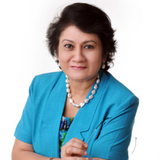 Rohini Srivathsa
Visiting Faculty, National Technology Officer, Microsoft India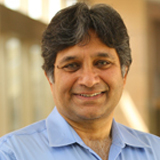 Ram Nidumolu
Professor of Organisational Behaviour (Practice)
ISB Certificate
After successful completion of this programme, you will be awarded an ISB Executive Education Certificate, formal recognition of your professional development.
ISB Executive Network
As a part of the ISB Executive Network, you will gain access to a vast community of executives from across the globe.  
The privileges of this exclusive community include:

ISB Executive Network LinkedIn Group

Newsletters
Access to ISB Executive Education Support
10% discount on open executive education programmes
Learn More
Thank you for submitting your details. You will receive the brochure on your email shortly.
or Call us Toll-free on 1800-309-0410