{ "page": { "pageInfo": { "pageType": "program" }, "components": [], "section": "sites:cee:en:individual-programmes:topic-focused-programmes:programs:mastering-negotiation-influence", "pageName": "Mastering Negotiation and Influence" }, "events": [], "form": [], "search": {}, "file": [], "user": [], "error": [] }
{ "salesforceUrl":"https://webto.salesforce.com/servlet/servlet.WebToLead?encoding=UTF-8" , "solrUrl":"https://www.isb.edu/solr/university" , "initialRouteUrl":"https://hrm.exchange.isb.edu/ProdAEMEvents/Articles" , "siteName":"cee" , "serverDownMessage":"Internal server error, please try again after some time" }
[{"value":"utm_source","text":"00N0I00000KT1fD"},{"value":"utm_medium","text":"00N0I00000KT1fI"},{"value":"campaignname","text":"00N0I00000KT1fN"},{"value":"uterm","text":"00N0I00000KT1fS"},{"value":"adgroupname","text":"00N0I00000KT1md"},{"value":"keyword","text":"00N0I00000KT1mx"},{"value":"creative","text":"00N0I00000KT1nR"},{"value":"devicemodel","text":"00N0I00000KT1ng"},{"value":"placement","text":"00N0I00000KT1nq"},{"value":"target","text":"00N0I00000KT1ot"},{"value":"device","text":"00N0I00000KT1o0"},{"value":"network","text":"00N0I00000KT1o5"},{"value":"matchtype","text":"00N0I00000KT1oA"},{"value":"gclid","text":"00N0I00000KT1oF"},{"value":"campaignname","text":"00N0I00000KT1nM"},{"value":"term","text":"00N0I00000KT1n7"}]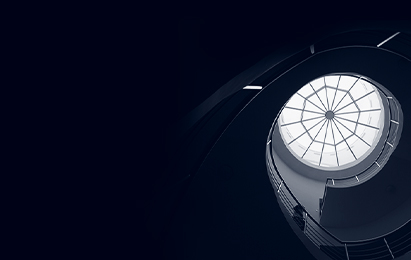 Effectively negotiate to create maximal value for you and your organisation.
Mastering Negotiation and Influence
Mastering Negotiation and Influence
Summary
Effective negotiation skills can elevate your ability to deliver business results. Advanced negotiation skills allow you to approach each deal with greater confidence, unlocking optimal value for all at the bargaining table.
Key Takeaways
Understand and appreciate the complexities associated with diverse parties and agendas in negotiation
Increase awareness of your own negotiation style
Deepen your understanding of different competitive negotiation strategies and apply them effectively
Project influence, persuade others, bridge differences and maximise impact
Learn to gauge the effectiveness of your negotiation strategies
Maximize value in your deals and agreements
Reimagine negotiation from multiple perspectives to resolve deadlocks and differences before they escalate into costly conflict.
Who Should Attend
This programme is best suited for mid-career to senior executives, including heads of projects, business groups or units, general managers, entrepreneurs, business development executives, corporate counsels, and any other role that requires balancing the needs of multiple constituencies and facing complex negotiations. These skills are also valuable in navigating and maximising value in everyday life, from salary negotiations to buying a car.
Learning Experience
ISB Executive Education Programmes challenge participants to become leaders capable of managing organisations holistically to achieve ambitious objectives.
The learning experience at ISB is a rich blend of on-campus classes, live virtual sessions, and self-paced online modules taught by the best minds in the business.
On-Campus: Experience learning in state-of-the-art classrooms and campus facilities designed to create an environment conducive to spark self-reflection, innovation, and collaboration.
Admission Criteria and Selection
We admit candidates to upcoming sessions on a rolling (first come first served), space-available basis, and encourage you to apply as early as possible to secure your seat in the programme. 

Programme content, dates, schedule, fees, delivery platforms, and faculty are subject to change. Programme fee includes food and accommodation at the ISB campus or at an equivalent facility based on availability.
What You Will Learn
Understand key concepts in competitive negotiation strategies such as power, concessions, trades, and tactics.
Gain insights into key concepts of collaborative negotiations such as interests, and options.
Use a framework to prepare and navigate negotiations, whether competitive or collaborative.
Dive into strategies and bargaining styles that maximise inter-personal effectiveness.
Learn how to collaboratively solve disputes and resolve conflicts before they escalate.
Module 1: Competitive Negotiation #1
Increase awareness of your own negotiation style
Understand the mechanics and dynamics of competitive negotiation strategies
Understand key competitive concepts such as power, concessions, trades, and tactics
Module 2: Competitive Negotiation #2
Learn to prepare for competitive negotiations
Understand the limitations and risks associated with competitive negotiation strategies
Module 3: Competitive Negotiation #3
Learn about the mechanics and dynamics of collaborative negotiation strategies
Understand key collaborative concepts such as interests, options
Use a framework to prepare and navigate negotiations, whether competitive or collaborative
Module 4: Competitive Negotiation #4
Understand key collaborative concepts such as perspective-taking, trust and working relationships
Learn how to collaborate when there are disputes, conflicts, or relationship tensions
ISB faculty includes leading academics with credentials and teaching experience from top global business schools as well as accomplished practitioners who have managed large enterprises.
To be announced
ISB Certificate
After successful completion of this programme, you will be awarded an ISB Executive Education Certificate, formal recognition of your professional development.
ISB Executive Network
As a part of the ISB Executive Network, you will gain access to a vast community of executives from across the globe.  
The privileges of this exclusive community include:

ISB Executive Network LinkedIn Group

Newsletters
Access to ISB Executive Education Support
10% discount on open executive education programmes
Learn More
Thank you for submitting your details. Our Programme Advisor will get in touch with you shortly.
Do you need help in identifying the right programme for you?
Get in touch with our Programme Advisors:
You can also call us on our Toll-free number 1800-309-0410 for any queries.