{ "page": { "pageInfo": { "pageType": "program" }, "components": [], "section": "sites:cee:en:individual-programmes:topic-focused-programmes:programs:modern-marketing-organisation", "pageName": "Modern Marketing Organisation" }, "events": [], "form": [], "search": {}, "file": [], "user": [], "error": [] }
{ "salesforceUrl":"https://webto.salesforce.com/servlet/servlet.WebToLead?encoding=UTF-8" , "solrUrl":"https://www.isb.edu/solr/university" , "initialRouteUrl":"https://hrm.exchange.isb.edu/ProdAEMEvents/Articles" , "siteName":"cee" , "serverDownMessage":"Internal server error, please try again after some time" }
[{"value":"utm_source","text":"00N0I00000KT1fD"},{"value":"utm_medium","text":"00N0I00000KT1fI"},{"value":"campaignname","text":"00N0I00000KT1fN"},{"value":"uterm","text":"00N0I00000KT1fS"},{"value":"adgroupname","text":"00N0I00000KT1md"},{"value":"keyword","text":"00N0I00000KT1mx"},{"value":"creative","text":"00N0I00000KT1nR"},{"value":"devicemodel","text":"00N0I00000KT1ng"},{"value":"placement","text":"00N0I00000KT1nq"},{"value":"target","text":"00N0I00000KT1ot"},{"value":"device","text":"00N0I00000KT1o0"},{"value":"network","text":"00N0I00000KT1o5"},{"value":"matchtype","text":"00N0I00000KT1oA"},{"value":"gclid","text":"00N0I00000KT1oF"},{"value":"campaignname","text":"00N0I00000KT1nM"},{"value":"term","text":"00N0I00000KT1n7"}]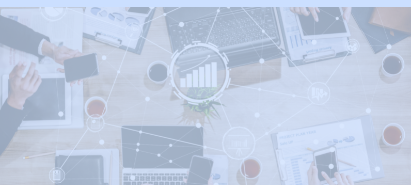 A Blueprint to Transform Your Marketing Function
Modern Marketing Organisation
Modern Marketing Organisation
Summary
Marketing has never been more complex. Sweeping advances in technology have revolutionised and fragmented the discipline, while societal issues such as the Covid-19 pandemic and the climate crisis have raised expectations for marketers' social performance. This combination of diverse forces has transformed how the marketing function must work, requiring that it become more agile, interdependent, and accountable for driving company growth. It's no wonder that leaders are uncertain about marketing's role and anxious about its performance. 
The Modern Marketing Organisation is a 3-day programme designed to help marketing leaders radically transform the marketing function in their organisation in a way that directly contributes to its growth story. 
Key Takeaways
Explore steps for successful product development, structured go-to-market strategies, and value pricing
Gain unique marketing and customer insights across functional silos such as HR, Finance, Sales, R&D, service, and organisations
Develop strategies for new product introductions in pioneering markets and strategies for entering markets as a late entrant
Gain an understanding of volume growth and profit growth strategies for established and mature markets 
Explore strategies for market defense 
Adopt best practices in integrating marketing execution for a multi-dimensional plan 
Who Should Attend
The programme is best suited for CMOs, Directors, and VPs in charge of business and marketing strategy. Senior executives and managers in charge of product, sales, business strategy, and who want to sharpen their brand management skills will also benefit from this programme.

Learning Experience
ISB Executive Education programmes are replete with distinctive teaching methodologies and an intense and challenging learning environment that pushes participants' learning horizons beyond their pre-existing beliefs. Through lectures from distinguished faculty, local and global case studies, business simulations, and group discussions with extraordinary peers from a broad range of industries, regions, and functions, you will be equipped with the strategies, tools and insights required to transform your thinking and achieve ambitious business objectives. You will return to your organisation, fully ready to apply what you have learned. You will also take with you a rich network of relationships that will enrich your personal and professional lives long after you complete the programme.
This programme will be held on campus.

Experience learning in state-of-the-art classrooms and campus facilities designed to create an environment conducive to sparking self-reflection, innovation, and collaboration.
Admission Criteria and Selection
We admit candidates to upcoming sessions on a rolling (first come first served), space-available basis, and encourage you to apply as early as possible to secure your seat in the programme. 

Programme content, dates, schedule, fees, delivery platforms, and faculty are subject to change. Programme fee includes food and accommodation at the ISB campus or at an equivalent facility based on availability.
Module 1: Motivation for a Modern Marketing Organisation - Tensions and opportunities and value-creation strategies for customers: An Overview
Understand the challenges faced by the marketing function
Explore opportunities provided by marketplace changes
Identify foundational and new benefit expectations of customers
Get an overview of new value-stacks for customers to deliver new benefits expected by customers
Module 2: New value-stack options for creating value for customers and the underlying capabilities
Learn how to create exchange value and relevant capabilities
Design and develop experience value-stack and necessary capabilities
Understand how to offer engagement value stack and required capabilities
Determine your customer value-stack configuration
Module 3: New value-stack opportunities for the Firm
Get an overview of new firm-directed value-stack options
Learn how to create strategic value
Understand how to align your strategies for operational value
Generate knowledge value
Determine your firm's value-stack configuration 
ISB faculty includes leading academics with credentials and teaching experience from top global business schools as well as accomplished practitioners who have managed large enterprises.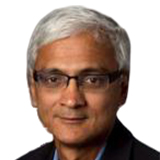 Sundar Bharadwaj
The Coca-Cola Company Chair Professor of Marketing, University of Georgia; Research Scholar, ISB
ISB Certificate
After successful completion of this programme, you will be awarded an ISB Executive Education Certificate, formal recognition of your professional development.
ISB Executive Network
On successful completion of this programme, you will be a part of the ISB Executive Network, a vast community of senior executives and entrepreneurs across the globe.
The benefits of the ISB Executive Network include:
Access to ISB Executive Network LinkedIn Group
Access to support e-mail ID
10% discount on open executive education programmes
Newsletters
Thank you for submitting your details. The brochure has been emailed to you.
Our programme Advisor will get in touch with you shortly.
or Call us Toll-free on 1800-309-0410