{ "page": { "pageInfo": { "pageType": "program" }, "components": [], "section": "sites:cee:en:individual-programmes:topic-focused-programmes:programs:stepping-into-leadership", "pageName": "Stepping Into Leadership" }, "events": [], "form": [], "search": {}, "file": [], "user": [], "error": [] }
{ "salesforceUrl":"https://webto.salesforce.com/servlet/servlet.WebToLead?encoding=UTF-8" , "solrUrl":"https://www.isb.edu/solr/university" , "initialRouteUrl":"https://hrm.exchange.isb.edu/ProdAEMEvents/Articles" , "siteName":"cee" , "serverDownMessage":"Internal server error, please try again after some time" }
[{"value":"utm_source","text":"00N0I00000KT1fD"},{"value":"utm_medium","text":"00N0I00000KT1fI"},{"value":"campaignname","text":"00N0I00000KT1fN"},{"value":"uterm","text":"00N0I00000KT1fS"},{"value":"adgroupname","text":"00N0I00000KT1md"},{"value":"keyword","text":"00N0I00000KT1mx"},{"value":"creative","text":"00N0I00000KT1nR"},{"value":"devicemodel","text":"00N0I00000KT1ng"},{"value":"placement","text":"00N0I00000KT1nq"},{"value":"target","text":"00N0I00000KT1ot"},{"value":"device","text":"00N0I00000KT1o0"},{"value":"network","text":"00N0I00000KT1o5"},{"value":"matchtype","text":"00N0I00000KT1oA"},{"value":"gclid","text":"00N0I00000KT1oF"},{"value":"campaignname","text":"00N0I00000KT1nM"},{"value":"term","text":"00N0I00000KT1n7"}]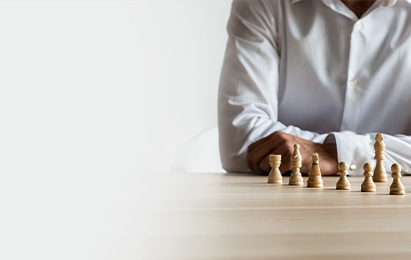 Unlock Your Full Leadership Potential
Stepping into Leadership
Stepping into Leadership
Summary
A programme designed to help high-potential leaders embrace the complex challenges and opportunities associated with greater leadership positions and unlock their full leadership potential. You will discover your real purpose, build your sense of self, and learn to lead others and your organisation forward in an era of discontinuous change and paradigm shifts in the nature of work. 
Key Takeaways
Build on greater self-awareness and emotional intelligence to effectively manage self. Benefit from high-impact group coaching and 360-degree feedback to develop your custom leadership development plan. Forge high-quality and effective connections with key stakeholders and make the most of your network. Empower others, learn to influence without authority and build high-performance teams. Develop your personal leadership brand. Transition from manager to confident change agent. Lead effectively through crises and conflicts. Develop the resilience and mindset for turnarounds in uncertain times. 
Who Should Attend
This programme is best suited for mid to senior managers who are moving or have moved from an operational to a strategic role with increasing responsibility.

Ideal candidates for this programme hold a range of designations including directors, VPs, AVPs, account managers, general managers, regional managers, entrepreneurs, and project managers across industries and functions.
Learning Experience
ISB Executive Education Programmes challenge participants to become leaders capable of managing organisations holistically to achieve ambitious objectives.
The learning experience at ISB is a rich blend of on-campus classes, live virtual sessions, and self-paced online modules taught by the best minds in the business.
Live Virtual Sessions: A new way of immersive learning that allows you to engage live with faculty and peers providing you with the flexibility to juggle the new work-life balance.
Admission Criteria and Selection
We admit candidates to upcoming sessions on a rolling (first come first served), space-available basis, and encourage you to apply as early as possible to secure your seat in the programme. 

Programme content, dates, schedule, fees, delivery platforms, and faculty are subject to change. Programme fee includes food and accommodation at the ISB campus or at an equivalent facility based on availability.
What You Will Learn
LEAD SELF

Understand and leverage your  authentic self
Build resilience
Thrive in a changing world
LEAD ORGANISATION
Cultivate the right skills and  mindsets
Lead change and commitment
Build teams to drive excellence
LEAD OTHERS

Work effectively with active listening and empathy
Influence without authority
Forge lasting relationships
Module 1: Leading with Emotional Intelligence
Supplement your domain competencies with emotional skills
Appreciate why enhancing self-awareness is critical for your leadership effectiveness
Module 2: Personal and Leadership Development Based on Greater Self-Understanding
Learn the building blocks for leadership development 
Based on an understanding of 'how to change', formulate an implementable plan for your personal and leadership development
Module 3: Influencing Key Stakeholders #1
Frame information increase likelihood of buy-in
Use an expanded notion of motivation to gain commitment
Module 4: Influencing Key Stakeholders #2
Get your decisions/ideas implemented by a group
Module 5: Building Effective Relationships with Stakeholders
Understand effective ways of giving and receiving feedback
Learn about handling difficult conversations and networking
Module 6: Building High-Performance Teams
Understand the key building blocks of effective teamwork: Setting energizing purpose; Engaging effectively with team;  Attending to roles and capabilities, and creating psychological safety 
How to lead teams remotely
Module 7: Shaping Your Role: Focus, Storytelling, and Personal Brand
Staying focused on your priorities and finding your flow 
Learn how to tell a great story that gets people's attention
Understand what is involved in building your personal brand
Module 8: Leading Effective Change
Staying focused on your priorities and finding your flow 
Learn how to tell a great story that gets people's attention
Understand what is involved in building your personal brand
Module 9: Building Resilience - Responding Constructively To Setbacks
 Learn to attend to the emotional grip of the crisis and the chatter of thoughts in your mind
Understand what specific actions you can take to strengthen personal and organisational resilience
Module 10: Skills and Mindsets to Thrive in a Changing World
Learn the different roles that leaders need to play in a changing context: Agenda setter, Relationship builder, Influencer, Catalyst of Collaboration, and Change Agent
How to move from 'change done TO people' to 'change done BY people'
Understand how you can cultivate the right mindsets and reflexes
ISB faculty includes leading academics with credentials and teaching experience from top global business schools as well as accomplished practitioners who have managed large enterprises.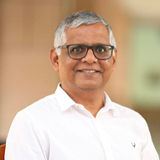 Madan Pillutla
Dean & Professor, Organisational Behaviour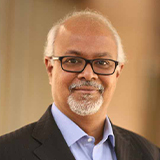 Chandrasekhar Sripada
Professor of Organisational Behavior (Practice) Executive Director - Human Capital and Leadership Initiative (HCLI); Faculty Advisor (HR)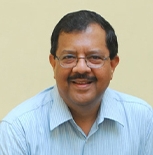 S. Ramnarayan
Professor of Organisational Behavior (Practice)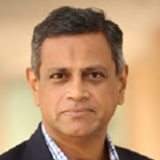 Nandkishore Doreswamy
Professor of Practice, Marketing Strategy
ISB Certificate
After successful completion of this programme, you will be awarded an ISB Executive Education Certificate, formal recognition of your professional development.
ISB Executive Network
As a part of the ISB Executive Network, you will gain access to a vast community of executives from across the globe.  
The privileges of this exclusive community include:

ISB Executive Network LinkedIn Group

Newsletters
Access to ISB Executive Education Support
10% discount on open executive education programmes
Learn More
Thank you for submitting your details. You will receive the brochure on your email shortly.
Do you need help in identifying the right programme for you?
Get in touch with our Programme Advisors:
You can also call us on our Toll-free number 1800-309-0410 for any queries.