{ "page": { "pageInfo": { "pageType": "program" }, "components": [], "section": "sites:cee:en:individual-programmes:topic-focused-programmes:programs:strategy-formulation-and-execution", "pageName": "Strategy Formulation and Execution" }, "events": [], "form": [], "search": {}, "file": [], "user": [], "error": [] }
{ "salesforceUrl":"https://webto.salesforce.com/servlet/servlet.WebToLead?encoding=UTF-8" , "solrUrl":"https://www.isb.edu/solr/university" , "initialRouteUrl":"https://hrm.exchange.isb.edu/ProdAEMEvents/Articles" , "siteName":"cee" , "serverDownMessage":"Internal server error, please try again after some time" }
[{"value":"utm_source","text":"00N0I00000KT1fD"},{"value":"utm_medium","text":"00N0I00000KT1fI"},{"value":"campaignname","text":"00N0I00000KT1fN"},{"value":"uterm","text":"00N0I00000KT1fS"},{"value":"adgroupname","text":"00N0I00000KT1md"},{"value":"keyword","text":"00N0I00000KT1mx"},{"value":"creative","text":"00N0I00000KT1nR"},{"value":"devicemodel","text":"00N0I00000KT1ng"},{"value":"placement","text":"00N0I00000KT1nq"},{"value":"target","text":"00N0I00000KT1ot"},{"value":"device","text":"00N0I00000KT1o0"},{"value":"network","text":"00N0I00000KT1o5"},{"value":"matchtype","text":"00N0I00000KT1oA"},{"value":"gclid","text":"00N0I00000KT1oF"},{"value":"campaignname","text":"00N0I00000KT1nM"},{"value":"term","text":"00N0I00000KT1n7"}]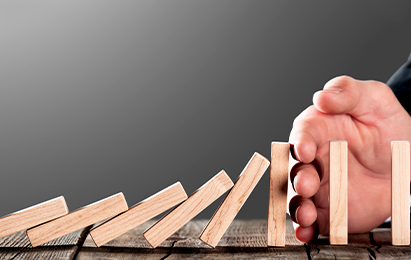 Bridge Gaps Between Strategic Intent & Outcomes
Strategy Formulation and Execution
Strategy Formulation and Execution
Summary
Most enterprises regard strategic assessments, analysis, and forethought as mainstays in crafting a successful business strategy to gain a competitive edge. However, ignoring the organisation's core competencies and the intangibility that people, culture, and psychological factors bring in is often ignored. This leads to gaps in strategy formulation and impedes an organisation's ability to execute strategies. A consequence of this is a gap between strategic intent and outcomes.
On average, 44 percent of strategic initiatives are unsuccessful, with $109 million wasted for every $1 Billion invested in strategic projects and programs. (source: The Project Management Institute)
The Strategy Formulation and Execution programme offers comprehensive practical solutions, tools, and proven frameworks to help you craft and execute a winning strategy. The programme comprehensively covers shifts in resources, structures, processes, and systems that overcome common challenges of strategy crafting and implementation to meet your organisation's strategic goals.
ISB's Strategy Formulation and Execution programme will help you leverage your organisation's core competencies to secure competitive advantage while extending your strategic thinking to multiple lines of business. The programme arms senior business executives with the strategic proficiency to distinguish between good and bad strategies. It also furthers the understanding of the link between design and business models.
The programme deeply analyses strategic trade-offs across multiple strategic options while aligning your resources, activities, and capabilities with your strategic goals. Through the programme, you will engage with a diverse community of peers who can provide new insights and perspectives into your business challenges. Get a deeper understanding of strategic thinking through exemplar case studies and business simulations.
Key Takeaways
Get a clear understanding of the important factors to consider while formulating a winning strategy and executing it.
Learn how your company's competitive and corporate strategies complement each other.
Distinguish between tactics that deliver short-term gains and strategies that deliver long-term strategic competitive advantages
Distinguish between good strategy and bad strategy
Identify potential threats and opportunities in any industry and position your firm to take advantage of such opportunities.
Identify and leverage valuable resources and capabilities that can help your company gain the edge in the marketplace
Implement a value-based strategy for competitive advantage
Delve deep into business models and assess whether a company's business model is effective
Understand the best practices for effective strategy implementation
Develop entrepreneurial thinking required to respond to disruptive innovations
Develop agility and decision-making capabilities in the face of uncertainty
Who Should Attend
The programme is designed to impact three key groups of executives broadly:
Senior Management Executives responsible for strategy formulation
Executives and Managers uninitiated in strategy execution
Organisation, Business Unit or Region Heads who want to learn actionable and practical frameworks to strategy formulation and execution where other approaches have failed.
 
The Programme is a Learning Imperative for:
AVPs, VPs, General Managers,
Consultants from diverse functions and industries.
Project Managers with responsibility for overseeing large projects.
Other roles with a large scope of responsibility.
Learning Experience
ISB Executive Education programmes are replete with distinctive teaching methodologies and an intense and challenging learning environment that pushes participants' learning horizons beyond their pre-existing beliefs. Through lectures from distinguished faculty, local and global case studies, business simulations, and group discussions with extraordinary peers from a broad range of industries, regions, and functions, you will be equipped with the strategies, tools, and insights required to transform your thinking and achieve ambitious business objectives. You will return to your organisation, fully ready to apply what you have learned. You will also take with you a rich network of relationships that will enrich your personal and professional lives long after you complete the programme.
 
This programme will be held On Campus.
Experience learning in state-of-the-art classrooms and campus facilities designed to create an environment conducive to sparking self-reflection, innovation, and collaboration.
Admission Criteria and Selection
We admit candidates to upcoming sessions on a rolling (first come first served), space-available basis, and encourage you to apply as early as possible to secure your seat in the programme. 

Programme content, dates, schedule, fees, delivery platforms, and faculty are subject to change. Programme fee includes food and accommodation at the ISB campus or at an equivalent facility based on availability.
Module 1: Strategic Thinking and Formulation
February 25, 2023 | 9 AM-12 PM
Dive into the fundamentals of strategic thinking and strategy setting. Leverage right-thinking frameworks and tools to tap into your organisation's core competencies to create a sustainable competitive advantage. Understand the strategy formulation process that increases the likelihood of its successful implementation.
Module 2: Strategy Execution
February 25, 2023 | 2 PM-5 PM
Even the most appropriate strategies can fail because of poor execution. Understand the link between strategy formulation and strategy execution. Use powerful frameworks to create alignment between critical tasks, organizational structure, talent, and culture.
Module 3: Strategy and Business Models
February 26, 2023 | 9 AM-12 PM
Firms compete in the marketplace through business models. Dive into the fundamentals of business models. Understand the components of good business models and how business models are derived from a firm's strategy. Assess whether the business models are effective for sustainable growth and competitive advantage.
Module 4: Strategic Innovation
February 26, 2023 | 2 PM-5 PM
Organisations often need to look beyond their industry boundaries to drive new business models that create competitive value. This session will explore different strategies you can use to drive such innovation, focusing in particular on the construct of disruptive innovations across products and markets.
ISB Executive Education programmes are conceptualised and taught by globally renowned faculty who are leading academicians, researchers, and accomplished industry practitioners. Through their advanced research and industry consulting experience, you will learn real-world skills that will help you solve complex business challenges in your organisation.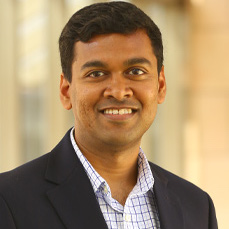 Deepak Jena, Assistant Professor, Strategy
Professor Jena has a M.S. and PhD in strategy and entrepreneurship from the University of North Carolina (UNC) in the United States. He has taught MBA electives to students in the United States and India. At ISB, He teaches two popular courses on innovation management and growth strategy to his MBA students. Deepak has also taught in several executive programmes for clients such as Tata Motors, Royal Enfield & Eicher, Amazon, HDFC Life, and Strategy-focused open programmes for Senior Executives. Before his Ph.D., he worked for several years in the industry (Deloitte, TCS, LG Electronics, and WNS Global Services) primarily in business and corporate strategy. He has significant experience in developing corporate and business strategies for firms, has facilitated the execution of growth strategies for these companies, and has facilitated M&A due diligence and post-merger integration.
ISB Certificate
After successful completion of this programme, you will be awarded an ISB Executive Education Certificate, formal recognition of your professional development.
ISB Executive Network
On successful completion of this programme, you will be a part of the ISB Executive Network, a vast community of senior executives and entrepreneurs across the globe.
The benefits of the ISB Executive Network include:
Access to ISB Executive Network LinkedIn Group
Access to support e-mail ID
10% discount on open executive education programmes
Newsletters
Thank you for submitting your details. The brochure has been emailed to you. Our programme Advisor will get in touch with you shortly.
Do you need help in identifying the right programme for you?
Get in touch with our Programme Advisors:
You can also call us on our Toll-free number 1800-309-0410 for any queries.