{ "page": { "pageInfo": { "pageType": "program" }, "components": [], "section": "sites:cee:en:individual-programmes:topic-focused-programmes:programs:strategy-formulation-and-execution", "pageName": "Strategy Formulation and Execution" }, "events": [], "form": [], "search": {}, "file": [], "user": [], "error": [] }
{ "salesforceUrl":"https://webto.salesforce.com/servlet/servlet.WebToLead?encoding=UTF-8" , "solrUrl":"https://www.isb.edu/solr/university" , "initialRouteUrl":"https://hrm.exchange.isb.edu/ProdAEMEvents/Articles" , "siteName":"cee" , "serverDownMessage":"Internal server error, please try again after some time" }
[{"value":"utm_source","text":"00N0I00000KT1fD"},{"value":"utm_medium","text":"00N0I00000KT1fI"},{"value":"campaignname","text":"00N0I00000KT1fN"},{"value":"uterm","text":"00N0I00000KT1fS"},{"value":"adgroupname","text":"00N0I00000KT1md"},{"value":"keyword","text":"00N0I00000KT1mx"},{"value":"creative","text":"00N0I00000KT1nR"},{"value":"devicemodel","text":"00N0I00000KT1ng"},{"value":"placement","text":"00N0I00000KT1nq"},{"value":"target","text":"00N0I00000KT1ot"},{"value":"device","text":"00N0I00000KT1o0"},{"value":"network","text":"00N0I00000KT1o5"},{"value":"matchtype","text":"00N0I00000KT1oA"},{"value":"gclid","text":"00N0I00000KT1oF"},{"value":"campaignname","text":"00N0I00000KT1nM"},{"value":"term","text":"00N0I00000KT1n7"}]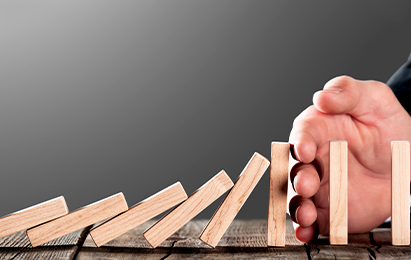 Close the gap between strategic intent and outcomes
Strategy Formulation and Execution
Strategy Formulation and Execution
Thank you for your interest in this programme. The Apr 30 - May 11, 2022 session is filled to capacity. 
Summary
A programme that will equip you with skills, tools and frameworks to formulate and implement competitive strategies for your firm. You will learn not only how to formulate winning strategies that build market leadership but also shifts in resources, structures, processes and systems that overcome common challenges of strategy implementation to meet your organisation's strategic goals.
Key Takeaways
Leverage your organisation's core competencies to secure a competitive advantage in your industry and geography. Extend your strategic thinking to multiple lines of business. Respond to disruptive innovations. Analyze strategic trade-offs across multiple strategic options. Align your resources, activities, and capabilities with your strategic goals. Engage with a diverse community of peers, who can provide new insights and perspectives into your business challenges. 

Who Should Attend
Senior executives who are responsible for developing and implementing competitive strategies for a company or business unit. These include heads of an organization, business unit, division, or region, AVPs, VPs, General Managers, consultants from diverse functions and industries, project managers with responsibility for overseeing large projects, or any other role with a large scope of responsibility, including managing teams across multiple units or departments.
Learning Experience
ISB Executive Education Programmes challenge participants to become leaders capable of managing organisations holistically to achieve ambitious objectives.
The learning experience at ISB is a rich blend of on-campus classes, live virtual sessions, and self-paced online modules taught by the best minds in the business.
Live Virtual Sessions: A new way of immersive learning that allows you to engage live with faculty and peers providing you with the flexibility to juggle the new work-life balance.
Admission Criteria and Selection
We admit candidates to upcoming sessions on a rolling (first come first served), space-available basis, and encourage you to apply as early as possible to secure your seat in the programme. 

Programme content, dates, schedule, fees, delivery platforms, and faculty are subject to change. Programme fee includes food and accommodation at the ISB campus or at an equivalent facility based on availability.
What You Will Learn
Dive into frameworks for strategy development and execution
Distinguish between tactics that deliver short-run gains and strategies that deliver competitive advantage
Explore strategy formulation in emerging markets
Align resources, activities, and capabilities with strategic goals
Identify a strategy implementation plan, including shifts in resources, processes, structures and systems
Manage risks associated with strategic shifts 
Understand the key dimensions of personal leadership required to effect organisational changes and execute strategy collaboratively
Develop entrepreneurial thinking required to respond to disruptive innovations from non-adjacent industries
Manage talent effectively
Develop agility and decision-making capabilities in the face of uncertainty
Module 1: Strategic Thinking and Formulation
Learn about frameworks for strategy development and execution
Understand the difference between tactics that deliver short-run gains and strategies that deliver competitive advantage
Use structured tools for developing strategies for execution
Module 2: Strategy Designing
Formulate and adapt your strategy for emerging markets
Drivers of growth, profit and competitive advantage
Strategic design tools
Module 3: Strategic Execution
Understand the link between organizational misalignment and strategy failure
Developing a framework for organisational alignment and execution
Build key dimensions of personal leadership required to effect organisational  changes and execute strategy collaboratively
Module 4: Strategic Innovation
Understand the construct of disruptive innovation and incumbent constraints to creating these innovations
Product and market shifts and how to manage them
Resource allocation and capability development in the face of strategic uncertainty
ISB faculty includes leading academics with credentials and teaching experience from top global business schools as well as accomplished practitioners who have managed large enterprises.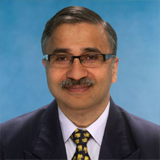 Atul Nerkar
Professor of Strategy and Entrepreneurship and Allred Distinguished Scholar, UNC Kenan-Flagler Business School; PhD in Strategic Management, Wharton School of the University of Pennsylvania; MA in Managerial Science and Applied Economics, Wharton School of the University of Pennsylvania.
ISB Certificate
After successful completion of this programme, you will be awarded an ISB Executive Education Certificate, formal recognition of your professional development.
ISB Executive Network
As a part of the ISB Executive Network, you will gain access to a vast community of executives from across the globe.  
The privileges of this exclusive community include:

ISB Executive Network LinkedIn Group

Newsletters
Access to ISB Executive Education Support
10% discount on open executive education programmes
Learn More
Thank you for submitting your details. You will receive the brochure on your email shortly.
Do you need help in identifying the right programme for you?
Get in touch with our Programme Advisors:
You can also call us on our Toll-free number 1800-309-0410 for any queries.