{ "page": { "pageInfo": { "pageType": "program" }, "components": [], "section": "sites:cee:en:individual-programmes:topic-focused-programmes:programs:unlocking-scale", "pageName": "Unlocking Scale" }, "events": [], "form": [], "search": {}, "file": [], "user": [], "error": [] }
{ "salesforceUrl":"https://webto.salesforce.com/servlet/servlet.WebToLead?encoding=UTF-8" , "solrUrl":"https://www.isb.edu/solr/university" , "initialRouteUrl":"https://hrm.exchange.isb.edu/ProdAEMEvents/Articles" , "siteName":"cee" , "serverDownMessage":"Internal server error, please try again after some time" }
[{"value":"utm_source","text":"00N0I00000KT1fD"},{"value":"utm_medium","text":"00N0I00000KT1fI"},{"value":"campaignname","text":"00N0I00000KT1fN"},{"value":"uterm","text":"00N0I00000KT1fS"},{"value":"adgroupname","text":"00N0I00000KT1md"},{"value":"keyword","text":"00N0I00000KT1mx"},{"value":"creative","text":"00N0I00000KT1nR"},{"value":"devicemodel","text":"00N0I00000KT1ng"},{"value":"placement","text":"00N0I00000KT1nq"},{"value":"target","text":"00N0I00000KT1ot"},{"value":"device","text":"00N0I00000KT1o0"},{"value":"network","text":"00N0I00000KT1o5"},{"value":"matchtype","text":"00N0I00000KT1oA"},{"value":"gclid","text":"00N0I00000KT1oF"},{"value":"campaignname","text":"00N0I00000KT1nM"},{"value":"term","text":"00N0I00000KT1n7"}]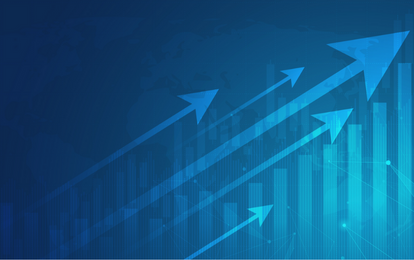 Seamlessly Achieve Escape Velocity
Unlocking Scale
Unlocking Scale
Summary
Whether you are an entrepreneur poised on the cusp of growth or a CEO striving to make a more profound impact on organisational growth, the most formidable challenge that you will confront is how to spread and multiply your success and organisational effectiveness.
After initial stages of organisational growth, the ability to scale effectively can be the difference between an enterprise struggling to succeed and one that seamlessly achieves escape velocity. Further, although their contexts vary significantly, the key choices that leaders face and the principles that help organisations scale and grow effectively are consistent across these very varied contexts. In this programme, we go beyond platitudes of understanding consumer demands and willingness to adapt to provide insights into key decisions around technology, data, culture, decision-making and financing that help organisations navigate the modern business landscape and execute a comprehensive scaling strategy that is a catalyst for tremendous growth and success.
Who Should Attend
The programme is best suited for:
CEOs (or C-minus-1 executives) and Senior Leaders
Founders and Entrepreneurs
The programme is also relevant for leaders from mature companies keen to learn from businesses that deliver high growth over long periods
Admission Criteria and Selection
We admit candidates to upcoming sessions on a rolling (first come first served), space-available basis, and encourage you to apply as early as possible to secure your seat in the programme.
Programme content, dates, schedule, fees, delivery platforms, and faculty are subject to change. Programme fee includes food and accommodation at the ISB campus or at an equivalent facility based on availability.
AI-Powered Digital Transformation
Day 1 - Session 1 (100 minutes) - Professor Ravi Bapna

Four pillars of digital transformation
Cultural and Decision Frameworks for Unlocking Scale
Day 1 - Session 2 (100 minutes) - Ajay Kavan 
Building an "operating system" that optimises for rapid scaling, value creation and competitive advantage
Investments for Unlocking Scale
Day 1 - Session 3 (60 minutes) - Dr. Lucian Schoenefelder
Partnering with the right investor for a scale-up
AI-Powered Digital Transformation
Day 1 - Session 4 (90 minutes) - Professor Ravi Bapna 
How to Enable a Data-Driven Culture
Day 2 - Session 1 (90 minutes) - Ajay Kavan 
Building a fact-based culture and "truth seeking" culture
Day 2 - Session 2 (90 minutes) - Dr. Lucian Schoenefelder 
Understanding how investors think about the valuation of your business
Workshop: Converting your Data into a Strategic Asset using AI and ML
Day 2 - Session 3 (90 minutes) - Professor Ravi Bapna 
Applying AI and ML with use cases from various industries and functions
Unlocking Scale Workshop - Participant Presentations
Day 2 - Session 4 (90 minutes) - Professor Ravi Bapna and Ajay Kavan
Participants will present their projects that apply the learning from the modules to their business context.
ISB faculty includes leading academics with credentials and teaching experience from top global business schools as well as accomplished practitioners who have managed large enterprises.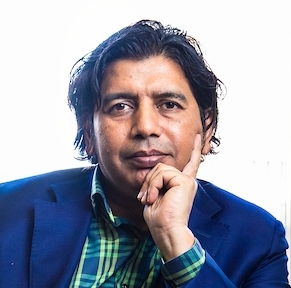 Ravi Bapna
Chair Professor of Business Analytics and IS, Associate Dean of Executive Education, & Academic Director of the Carlson Analytics Lab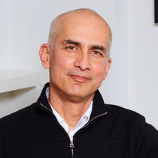 Ajay Kavan
E-commerce & retail veteran | Senior Advisor KKR & Piper Equity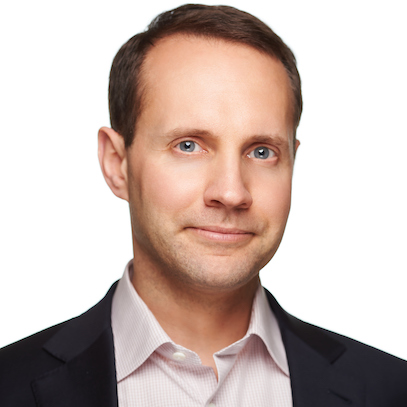 Dr Lucian Schönefelder
Partner at KKR and leads KKR's technology investing activities across Asia
ISB Certificate
After successful completion of this programme, you will be awarded an ISB Executive Education Certificate, formal recognition of your professional development.
ISB Executive Network:
You will be a part of the ISB Executive Network, a vast community of senior executives and entrepreneurs across the globe.
ISB Executive Network benefits include:
Access to ISB Executive Network LinkedIn Group
Access to support e-mail ID
10% discount on open executive education programmes
Newsletters
or Call us Toll-free on 1800-309-0410