{ "page": { "pageInfo": { "pageType": "genericPage" }, "components": [], "section": "sites:cee:en:psu-solutions:isb-advantage-psu", "pageName": "The ISB Advantage for PSUs" }, "events": [], "form": [], "search": {}, "file": [], "user": [], "error": [] }
{ "salesforceUrl":"https://webto.salesforce.com/servlet/servlet.WebToLead?encoding=UTF-8" , "solrUrl":"https://www.isb.edu/solr/university" , "initialRouteUrl":"https://hrm.exchange.isb.edu/ProdAEMEvents/Articles" , "siteName":"cee" , "serverDownMessage":"Internal server error, please try again after some time" }
[{"value":"utm_source","text":"00N0I00000KT1fD"},{"value":"utm_medium","text":"00N0I00000KT1fI"},{"value":"campaignname","text":"00N0I00000KT1fN"},{"value":"uterm","text":"00N0I00000KT1fS"},{"value":"adgroupname","text":"00N0I00000KT1md"},{"value":"keyword","text":"00N0I00000KT1mx"},{"value":"creative","text":"00N0I00000KT1nR"},{"value":"devicemodel","text":"00N0I00000KT1ng"},{"value":"placement","text":"00N0I00000KT1nq"},{"value":"target","text":"00N0I00000KT1ot"},{"value":"device","text":"00N0I00000KT1o0"},{"value":"network","text":"00N0I00000KT1o5"},{"value":"matchtype","text":"00N0I00000KT1oA"},{"value":"gclid","text":"00N0I00000KT1oF"},{"value":"campaignname","text":"00N0I00000KT1nM"},{"value":"term","text":"00N0I00000KT1n7"}]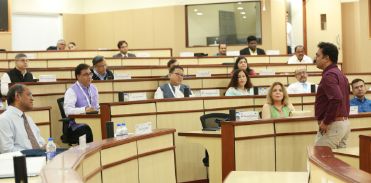 Applied, Experiential, and Outcomes-led Learning
The ISB's training programmes are replete with distinctive teaching methodologies and an intense and challenging learning environment that pushes participants' learning horizons beyond their pre-existing beliefs. Through lectures from distinguished faculty, local and global case studies, business simulations, and group discussions with extraordinary peers from a broad range of industries, regions, and functions, you will be equipped with the strategies, tools and insights required to transform your thinking and achieve ambitious business objectives. You will return to your organisations, fully ready to apply what you have learned. You will also take with you a rich network of relationships that will enrich your personal and professional lives long after you complete the programme.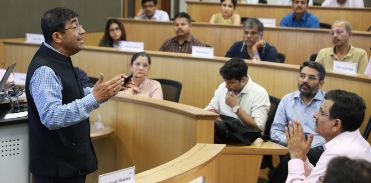 Expertise in Knowledge Transfer in the Indian Public Sector
Over the past decade and a half, the ISB has worked with several government and public sector organisations to help them overcome common and novel challenges of leadership, implementation, strategy, and change management. This is because in addition to possessing strong capabilities in the capacity building of traditional organisations, we have also strongly felt the need to strengthen specific skillsets within government establishments to help them achieve higher levels of performance and service delivery. To date, we are among the largest providers of executive education in India and Asia. We are also proud to be an official Knowledge Partner to Capacity Building Commission (CBC), GoI; be empanelled with the Department of Personnel and Training (DOPT) for our long-duration Advanced Management Programme in Public Policy (AMP-PP); and to have had trained over 6,500 alumni across its government and custom programmes. Our experience has led us to keenly understand the challenges faced by players in the Indian state, and thus also craft innovative solutions to address them.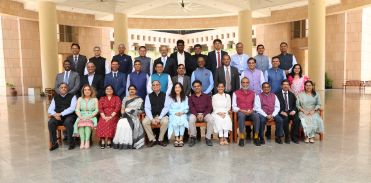 Leadership Development for Public Servants
ISB's Custom Solutions for the Public Sector draw from the cutting edge of management and leadership research — including both extant literature as well as industry perspectives from across the board. Our courses speak to the new and continually evolving realities of modern-day challenges in public sector leadership and governance, shifting demographic needs and unprecedented global shocks. Our learning interventions will help you discover organisational "unlocks" and create future-ready governance practices that add to the next chapter of India's growth journey.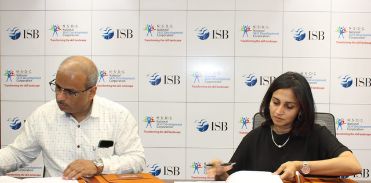 Real-time Labour Market Intelligence
We have deployed our comprehensive research abilities in collaboration with government organisations such as the National Skill Development Corporation (NSDC) to collate rich insights into labour market dynamics and create an ML-based tool for harnessing labour market intelligence to bridge skill and employment gaps across the country. In line with the Government of India's vision for a Digital India, our skilling efforts focus on enhancing ICT tool use, digital literacy, and employment generation through entrepreneurial training that is delivered across a range of enterprise types, beginning at the village level.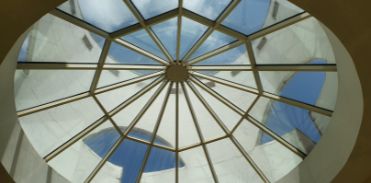 International Partnerships
The ISB academic partners include top global business schools such as has academic alliances with the Kellogg School of Management at Northwestern University, The Wharton School at the University of Pennsylvania, London Business School (LBS) and MIT Sloan School of Management and The Fletcher School of Law & Diplomacy, Tufts University. Our faculty includes distinguished scholars from India and the world who are at the forefront of research and provides thought leadership. These provide incoming trainees with exciting opportunities to learn from the best, gain diverse perspectives and lead with a global mindset.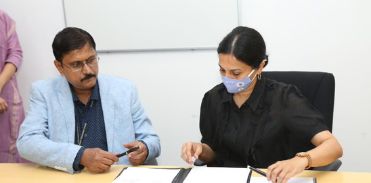 Research-driven Focus and Thought Leadership
ISB is ranked #1 amongst all business schools in India for research. At our research centres and institutes, faculty collaborate with top minds in industry and government to develop ground-breaking thought leadership. Participants and their learning journeys will benefit from this rich expertise and its applications in the classroom through novel instructional content and assessments, extensive coaching, and a diverse selection of case studies.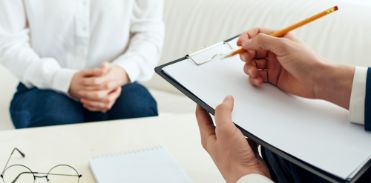 ROI Assurance for Clients through Impact Assessments
Our programme delivery is supplemented by rigorous impact evaluations wherein we examine the training efficacy and unearth mechanisms behind effective course take-up through both qualitative and quantitative investigations, generating a rich body of research on effective pedagogy design, knowledge transfer and peer learning effects within the public sector in the context of developing economies. Our findings also pave the path for iterative course corrections if needed, and thus underscore the ISB's commitment to delivering high quality, world-class education at every level.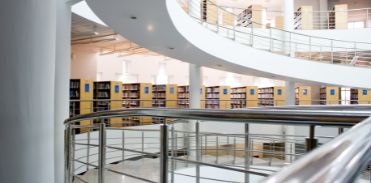 Case studies for Global Management Training
As part of Public Sector Programmes, we also develop detailed and intriguing case studies on public sector organisations and schemes. Available to B-School students across the globe on the prestigious Harvard Business Publishing platform, our cases seek to offer students new ways of thinking about problems of inclusivity, sustainable growth, social welfare and development challenges in the context of the Global South and developing economies in general.