{ "page": { "pageInfo": { "pageType": "resource" }, "components": [], "section": "sites:cee:en:ep:policy-perspectives:article:Budget-23-Focus-on-women-socioeconomic-development", "pageName": "Budget '23: Focus on women's socioeconomic development" }, "events": [], "form": [], "search": {}, "file": [], "user": [], "error": [] }
{ "salesforceUrl":"https://webto.salesforce.com/servlet/servlet.WebToLead?encoding=UTF-8" , "solrUrl":"https://www.isb.edu/solr/university" , "initialRouteUrl":"https://hrm.exchange.isb.edu/ProdAEMEvents/Articles" , "siteName":"cee" , "serverDownMessage":"Internal server error, please try again after some time" }
[{"value":"utm_source","text":"00N0I00000KT1fD"},{"value":"utm_medium","text":"00N0I00000KT1fI"},{"value":"campaignname","text":"00N0I00000KT1fN"},{"value":"uterm","text":"00N0I00000KT1fS"},{"value":"adgroupname","text":"00N0I00000KT1md"},{"value":"keyword","text":"00N0I00000KT1mx"},{"value":"creative","text":"00N0I00000KT1nR"},{"value":"devicemodel","text":"00N0I00000KT1ng"},{"value":"placement","text":"00N0I00000KT1nq"},{"value":"target","text":"00N0I00000KT1ot"},{"value":"device","text":"00N0I00000KT1o0"},{"value":"network","text":"00N0I00000KT1o5"},{"value":"matchtype","text":"00N0I00000KT1oA"},{"value":"gclid","text":"00N0I00000KT1oF"},{"value":"campaignname","text":"00N0I00000KT1nM"},{"value":"term","text":"00N0I00000KT1n7"}]
Activists rue the marginal increase in budget, but academicians say this budget will empower women
Despite walking a tightrope, as part of the government's women empowerment push, Finance Minister, Nirmala Sitharaman identified socio-economic development of women as one of the Union Budget 2023-4's key focus areas. In this year's budget, the Ministry of Women and Child Development (MWCD) was allocated ₹ 25,448.75 crore in 2023-4, a marginal increase of 1.01 percent from last year.
The largest allocation was for Saksham Anganwadi and POSHAN 2.0 (Umbrella ICDS - Anganwadi Services, Poshan Abhiyan, Scheme for Adolescent Girls) schemes at ₹ 20,554.31 crores, up 1.44 per cent from last year. POSHAN 2.0 schemes provide supplementary nutrition to pregnant women, lactating mothers, adolescent girls, and children below six years.
Food activists say the meagre budgetary increase for addressing the critical issue of malnutrition for these demographic segments needs to meet expectations.  "All indices suggest that there is severe malnutrition among children in the country," said Anjali Bhardwaj, noted social activist working on issues of transparency and accountability and founder of Satark Nagrik Sangathan, a Delhi-based citizen's group.
"It was expected that the government would respond by increasing the budget for the midday meal scheme, but it defeats the expectations of the poor and marginalised people of India."
However, a section of financial experts and academiciansbelieve the finance minister supported the nutrition semblance for a larger subset of the population, and not just specific to women.  According to Apoorva Javadekar, Assistant Professor of Finance, ISB, the government ramped up allocations to PM-Aawas Yojana this year. "Better homes go a long way in generating better health outcomes," he said. "We also cannot ignore that the government's free food grain distribution to vast sections of the society over the last three years has arrested the potential for mass malnutrition," adds Prof Javadekar. "It can be argued that government could have done little more directly towards women's health, especially by cutting on some of the road and railways capex budget."
Protection of women, however, got a major focus in the budget this year. Mission Shakti (Mission for Protection and Empowerment for Women) was allocated ₹3,143 crore in Budget 2023-4, an increase of 38 per cent from the Revised Estimate of ₹ 2,279 crore in 2022-3 union budget. The umbrella scheme that provides integrated benefits to women and children has two sub-schemes, 'Sambal' and 'Samarthya' that received a boost compared to last year's Budget.
The 'Sambal' scheme, which comprises initiatives that promote female literacy and focus on the safety and security of women (Girl's education, One Stop Centres, Women's Helpline, women's courts etc.), was hiked from ₹ 333 crores last year to ₹ 562 crores in the current budget. The 'Samarthya' scheme that comprises women empowerment programmes, such as Palna (National Creche Scheme) and Prime Minister's maternity benefit programmes, has received ₹ 2,581.96 this year, an increase of 24.6 per cent.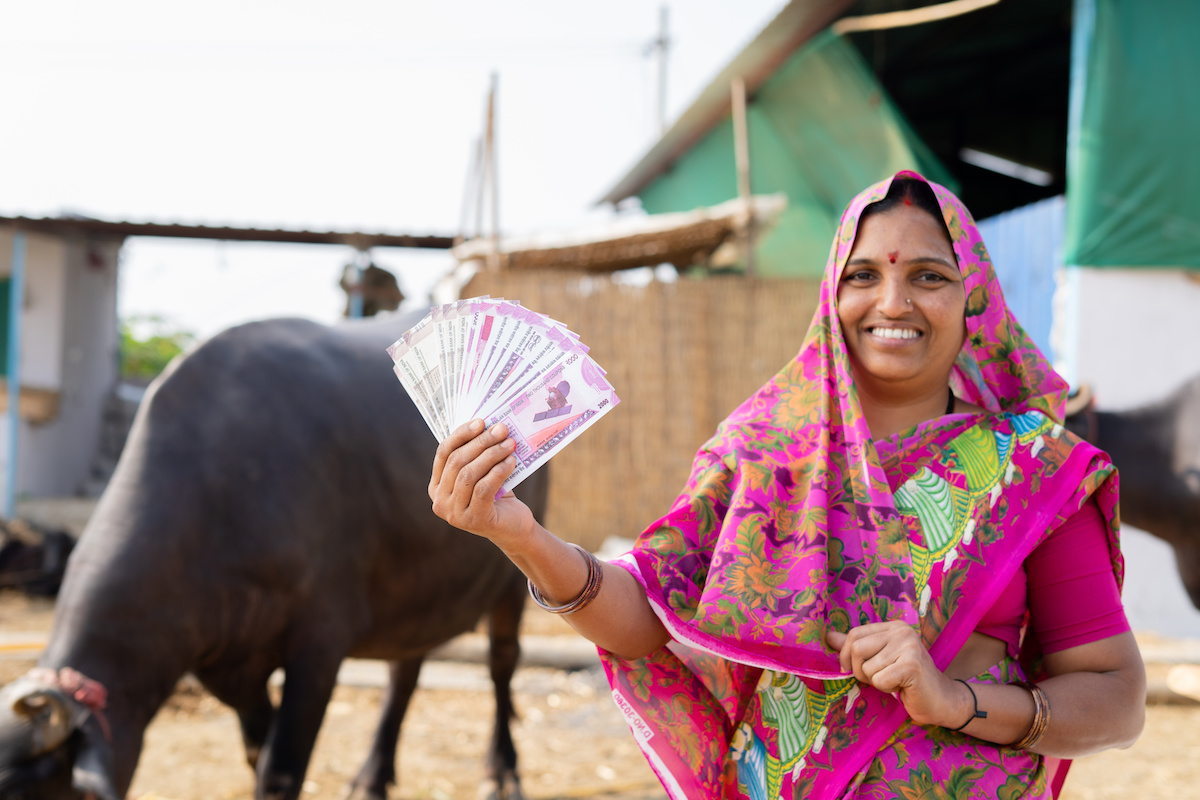 Women's jobs
The Mahatma Gandhi National Rural Employment Guarantee Act (MGNREGA), a popular employment scheme for rural households, was significantly cut in this year's budget.  The government has slashed the allocation for MGNREGA from ₹ 89,154.65 crores per its Revised Budget Estimate of 2022-3 to ₹ 61,032.65 crores in Budget 2023-24, a 30 per cent drop from last year. About 289.24 crore families participated in the 10—day job programme in FY 2022-3, of which 56.19 per cent were women.
Prasanna Tantri, Associate Professor of Finance, ISB, allayed the concerns triggered by MGNREGA's reduced funds. "If there is demand, they (the government) will spend more," he said, pointing out that the government had revised its budget on this scheme over the last few years.  He explained that the 100-day job programme is a 'distress measure' and not meant to create 'long-term employment'. Instead, he welcomed the boost for women's Self-Help Groups (SHGs) under the National Rural Livelihood Mission, which has mobilised rural women to form 81 lakh Self-help groups. "This initiative has the potential to create more employment opportunities for women," he said.
"We will enable these groups to reach the next stage of economic empowerment through the formation of large producer enterprises or collectives, with each having several thousand members and managed professionally," said Sitharaman in her budget speech. She espoused hope that the budget allocation for the National Rural Livelihood Mission (NRLM) is ₹ 14129.17, a hike of 5.94 per cent, would enable increased economic inclusion of rural women.
(Executive Perspectives is a knowledge product of the Indian School of Business, Executive Education)